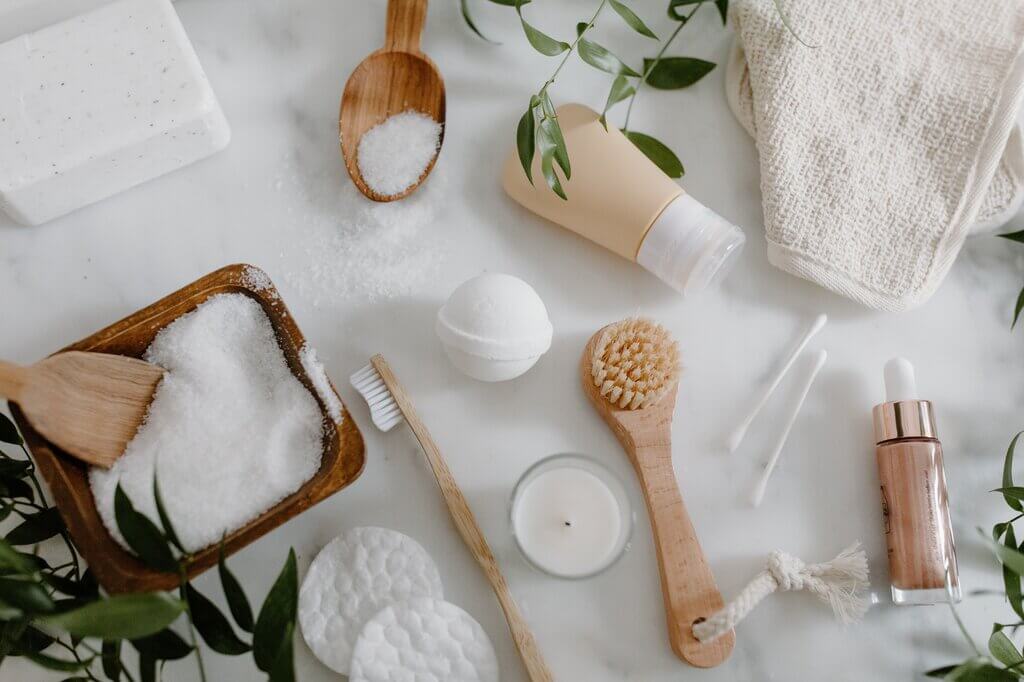 25 Easy Self-Care Ideas To Look After Yourself

Self-care by simple definition means caring for yourself. It includes anything you do to keep yourself healthy – physically, mentally, and spiritually.
In these stressful and uncertain times, looking after your mental and physical health is crucial. The fear that self-care means you are choosing yourself over your loved ones is simply untrue because you cannot give to others what you don't have yourself.
Thus, It's important to maintain a healthy relationship with yourself so you are better able to support the people you care about and transmit good feelings to others.
Is Self-Care Easy?
Practicing self-care isn't always easy. Most of us are crazy busy, have stressful jobs, or are too consumed with technology to make time for ourselves. Me-time is usually last on the agenda. So, if you've been nervously wondering how you're going to find the time, and what you should do, take a deep breath and relax.
Go through this easy-to-do, curated list of bestselling self-care must-haves that will fit right into your lifestyle.
Self Care Must-Haves
Good sleep is more than self-care, it's essential to your overall health and well-being. According to research listening to white noise can help you improve and maintain your sleep throughout the night because of its soothing sounds.
If you are struggling to get a good night's rest, then don't forget to have this Homedics SoundSleep White Noise Sound Machine on your nightstand.
A perfect way to calm your mind from all the noise
Meditation sound bowls and gongs, provide relaxation. It has also been shown to reduce anxiety, stress, and depression. The sounds of a singing bowl offer respite from the everyday churning of the mind. This Tibetan Singing Bowl is a perfect companion to drive away all that negative noise.
One of the best-known uses for essential oils is their ability to assist you in unwinding after a tough day.
Here are the top physical and mental benefits of using an essential oil diffuser:
Helps you to relax
Promotes feelings of calm
Improves clarity and focus
Makes lifestyle changes easier
Boosts your mood
Reduces the appearance of redness
Can ease aching joints
Helps clear airways for easier breathing
This Earnest Living Essential Oil Diffuser is one of the most well-loved diffusers in the market today.
Pour yourself a cup of self-care.
Numerous studies have shown that a variety of teas may boost your immune system, fight off inflammation, and even ward off cancer and heart disease. While some brews provide more health advantages than others, there's plenty of evidence that regularly drinking tea can have a lasting impact on your wellness.
Traditional Medicinals – Organic Relaxation & Sleep Herbal Tea leaves you with a wide array of choices that would be a perfect match for your lifestyle.
Learn to live mindfully every day.
Deepak Chopra is a celebrated author and meditation influencer who has published a number of bestselling books, focusing on happiness and well-being. His latest release Total Meditation: Practices in Living the Awakened Life is described as being the definitive book on meditation.
The Total Meditation: Practices in Living the Awakened Life is a fantastic book if you're starting the journey to Meditation.
Start your day with Calm.
If you need a little boost to start your day get yourself or your loved ones these Mindfulness Positive quotes Jar full of powerful quotes, inspirational positive messages for daily motivation, and meditation from The Little Calm and Happy Co.
Start your day with self-care.
Don't leave the house without a dose of mental self-care. This unique Self Care Deck contains 52 extremely effective exercises for mindfulness, meditation, anxiety relief, stress management, self-care, relaxation & more.
These powerful exercises can be quickly memorized and used at work, office, school, commute, counseling, yoga, at your desk & even before going to sleep.
Placing a tabletop fountain on your nightstand comes with all kinds of benefits. Since fountains produce a soothing sound of soft and repetitive running water, it creates a tranquil atmosphere that can make it easier to fall asleep.
It's mesmerizing for a busy mind and an amazing stress reliever. What's more, this indoor fountain can purify the air in your space.
Himalayan salt lamps are crystals carved from amber-colored rock salt, hollowed out to fit a lightbulb inside. When you light them, they give out a warm, reddish-pink glow.
How Do Himalayan Salt Lamps Work? Advocates say the lamps work in two ways:
Pull in particles. These lamps supposedly attract allergens, toxins, and pollutants to their surface.
Possibly release negative ions. Some people believe negative ions in the air have health benefits.
Some people say they feel more refreshed and clear-headed after a storm, a feeling they believe is due to the number of negative ions in the air. So don't forget to get yourself this popular Himalayan Salt Lamp.
Aromatherapy candles can help you relax, feel calm, and energized, and help your brain get into a more productive mindset. Lavender candles help ease your mind and relieve stress. Eucalyptus candles are energizing and improve focus. Lemon candles also energizing and can relieve anxiety and depression.
Choose from among the MAGNIFICENT 101 Aromatherapy Candles for one that works for you.
Yoga develops inner awareness. It focuses your attention on your body's abilities at the present moment. It helps develop breath and strength of mind and body.
With so many advantages for both your physical and mental well-being, add yoga to your daily fitness regimen. Every yogi needs the perfect yoga mat, and this mat from Gaiam is a wonderful choice.
Give yourself some love after a grueling day
Heating pads are a form of heat therapy that promotes consistent circulation throughout the body. When faced with an injury, heating pads are a great way to reduce muscle or joint discomfort.
These Sunbeam Heating Pads can easily be stored and used when needed.
A reminder to always stay hydrated.
Drinking enough water each day is crucial for many reasons: to regulate body temperature, keep joints lubricated, prevent infections, deliver nutrients to cells, and keep organs functioning properly. Being well-hydrated also improves sleep quality, cognition, and mood.
With that in mind, check out this highly recommended Iron Flask Water Bottle.
Your feet deserve it!
Your feet are one organ of your body that works hard during the day. It deserves some love and pampering. So don't forget to dedicate a few minutes of your time to some invigorating foot massage.
The bubble mate creates refreshing bubbles that provide a relaxing, fizzy feeling all over your feet and the bubbles can help to promote blood circulation and relieve fatigue.
Get a home massage anytime.
Relieve tension with a deep tissue massage. With a range of health advantages, percussive massage is one of the best ways to simulate the hands of a professional masseuse. Whether you have an active lifestyle or just have the occasional sore muscles, this RAEMAO Massage Gun is just what you need.
Scientists have linked dark sleeping conditions to increased time in REM sleep and decreased wakefulness plus increased melatonin production. This means its more likely for you to sleep deeply and sleep through the night.
The best part, they've found these benefits with sleep masks, not just in dark rooms.
Something cool on your skin feels so right.
A good skincare routine helps regenerate skin cell production to keep the skin looking and feeling its best throughout your life.
So take your skincare regime to the next level by storing products in this Chefman Portable Mirrored Beauty Fridge. This helps the products maintain their chemical structure and integrity for a longer period of time.
Relax.
It is essential to enjoy a comfortable and relaxing bath. A soft bath pillow under your head will help you achieve that. Just imagine being fully relaxed, breathing in the pleasant aromas of oils with a touch of foam and the revitalizing power of warm water.
This Sierra Concepts Bath Pillow, in addition to adding a spa-like ambiance to your routine, also helps support your overall neck and spine alignment. "
Everyone knows that a decent sleep can give you so much more to get up and go in the morning, and a decent blanket can help in so many ways, keeping you warm in the winter with plenty of layers, and a light covering in the summer months.
The BEDSURE Fleece Blankets are very comfortable due to their lightweight and anti-perspiration qualities that allow moisture to evaporate while blocking the humidity from the outside.
Face rollers stimulate the lymphatic system and massage the face, helping to get rid of puffiness, toxins, and reduce muscle tension," explains Stacy Chimento, M.D., a dermatologist at Riverchase Dermatology in Miami.
Whether it's used for your perfect wake-up call, your beauty wand, for ailments like headache or sinuses, or a pain reliever for body aches, you can never go wrong with Dr. Pure soothing Ice Roller.
Add a spa-like touch to your shower.
Slip one of these aromatherapy steamers in the shower and you can get the relaxation of a bath while enjoying your morning rinse.
Blended with essential oils, including lavender, eucalyptus, peppermint, and grapefruit, the steamer fizzes in the corner of your shower, releasing beautiful scents that provide the therapeutic benefits of essential oils but in half the time of a bath.
Cleverfy Shower Steamers Aromatherapy is also great for clearing out your sinuses, detoxing and clarifying your skin, and re-creating the spa experience at home.
Fancy the art of soaking in a bath?
When you feel really stressed. Whether it's a particularly exhausting work day, relationship troubles, or just needing a relaxing quiet time at home. Head straight for the tub for a candlelit bath—no cell phone allowed.
Enjoy this Luxury Bathtub Caddy Tray perched atop your tub, running from one side to the other—hovering above your waist as you sink in and out of the hot water you've run. A perfect place for your wine, candles, books, or whatever you fancy.
The area around your eyes is one of the thinnest, most sensitive areas of your body. It's also among the first to reveal the very first signs of aging.
Under-eye masks hydrate and nourish your skin through high-quality ingredients like hyaluronic acid and ceramides, anti-aging ingredients like retinol, and brightening agents like caffeine and niacinamide. 
For Dark Circles And Puffiness, SWISSÖKOLAB Under Eye Mask moisturizes & reduces puffiness which helps you look more well-rested and reduce the signs of aging.
Coffee grounds make a great exfoliant. The grounds do not dissolve in water, which makes them good at scrubbing away dead skin cells.
Benefits of Coffee Scrubs
It Reduces Inflammation
It Improves Blood Circulation
It Removes Dead Skin Cells
It Prevents Premature Aging
It Reduces the Appearance of Cellulite
It Depuffs Swollen Areas
It Helps Reduce Body Acne
Reduce the Look of Spider & Varicose Veins
So don't forget to grab the MAJESTIC PURE Arabica Coffee Scrub.
Sleeping Beauty.
Satin is so soft there is less friction on skin or hair thus preventing irritation or damage; It is said to prevent the formation of wrinkles or reduce breakage and frizz.
Even in sleep, the Bedsure King Size Satin Pillowcase will give you the self-care that you need.
Ready to Plan your Self-care routine? Here's a Self-Care Planner Journal Printable Template