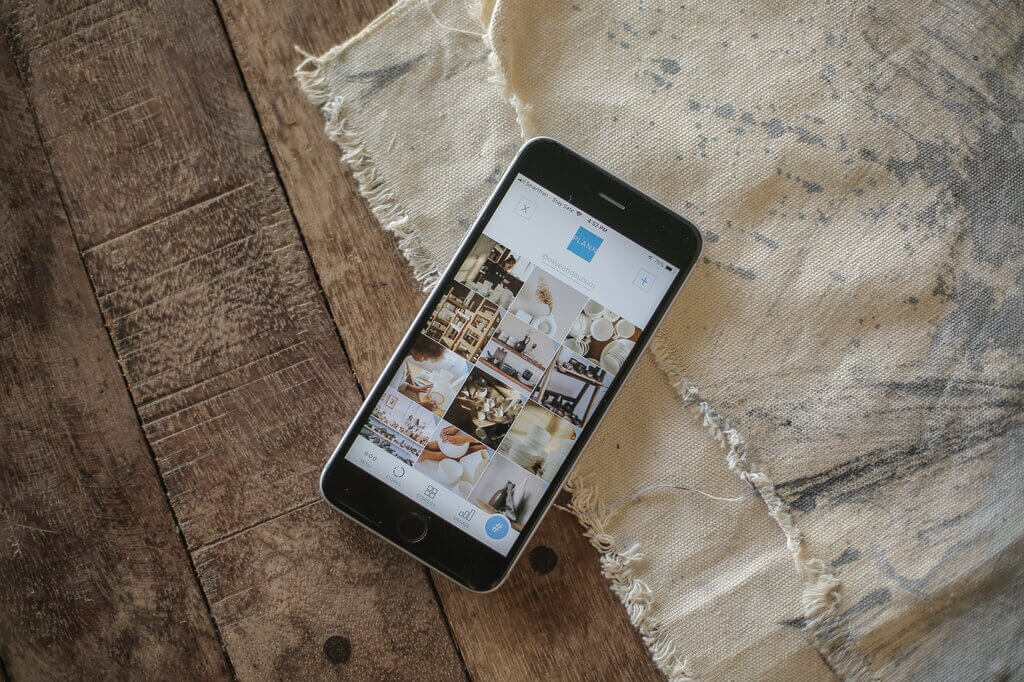 Social Media's Do's and Dont's: The Secret To Growth

Surprisingly a lot of people have changed their lives financially thanks to social media. From a photo-sharing friend space, Social Media has evolved into a business platform where ordinary users, small enterprises, and big brands strive to influence, promote and drive traffic to their brands. If you want this opportunity then here's a list of Social Media's Do's and Dont's: The Secret To Growth
Whether you are a student, jobless without capital or connections, a small business owner, or want some extra income. As long as you are passionate, have a skill, have something to offer, or have a product and you are willing to learn and have the desire to change your life. Then Social Media might be the right place to start.
There are multiple ways you can make a living on Social Media- from being an influencer, or an affiliate marketer to Marketing your brand by selling products, online courses, and services. You can even start with minimum to no capital, you just need to be creative. You need to learn how to establish influence, reputation, and a strong presence in the market.
---
AFFILIATE DISCLOSURE: Some of the links in this post may contain affiliate links. This means that If you make a purchase through these links, I might get a commission at no extra cost to you. For more information please review our Privacy Policy.
---
Social Media's Do's
1. Your Profile is What Opens Doors
Your profile tells people who you are and what you have to offer. Your social media accounts represent you or your brand. So make sure you leave lasting impressions. Take a few minutes to thoughtfully fill out all your profile information, links offers, and contact information, and upload a good quality image or logo.
Have a Brand Identity across all Networks
If you are building a brand it's important that you establish a clear vision of your brand and then translate the same via different posts on all the networks. You should consider having a theme, and use the same profile picture or logo, color scheme, or business name.
2. Post Regularly.
Do you want to be seen? Then post regularly. You have to engage and build awareness. This is the only way you can build a following.
How often should you post? This can vary depending on your business and industry. I see some big brands posting at least once or twice a day sometimes even more to stay relevant on the feed. But others post 2-3 times a week. The point is to keep fresh content front and center.
3. The Posting Schedule.
Due to budget constraints, a lot of new small business owners take it upon themselves to create a ton of post templates for different social media channels, they run their own social media campaign by doing an intense posting routine – and when they realize their follower's count did not grow by the hundreds overnight they lose interest and eventually abandon the account.
Sometimes it really does pay to invest a little. You can purchase a made-for-you editable template or hire a social media manager and then there's automation, there are free apps that you can consider to help schedule your posts in advance. The automation tool I use is Canva, Buffer, and Tailwind.
4. Prioritize Your Networks.
Narrow down and focus on the social networks where you know your customers are. Avoid spreading yourself too thin and instead spend more time improving your presence, building connections and followers, work on your offers and products Providing quality content through the major social media networks is worth your time and effort.
5. Share Without Expectations.
Consistency and patience are the keys. Focus on giving than receiving. Putting time and effort into social media doesn't mean you'll see big results right away. Just like when your first start a business, you may start slow but then you'll make connections, build a reputation, and develop a strategy.
6. Separate Business and Personal
When building a brand, it helps to keep your personal and professional pages separate on social media. The types of content you share should be consistently clear with your audience – business is business and personal accounts personal. This keeps your business page free from any personal or controversial thoughts and pictures and stops you from spamming your friends.
Even if you're going for the "influencer" business route, there are things that you should be wary of posting as they might affect your brand overall.
7. Building Connections
Interact with your audience, build connections, and form friendships these build trust and constant support for your platforms.
There are a lot of things you can do other than providing amazing content. Engagement is one of them.
Show support: like, and comment on other people's posts
Always try to reply to comments on your post
Stories are a great place to ask some interactive questions
Tag, retweet or share your post. And do the same for anyone who does this for you
Engagement is a crucial indicator of social media success. Increasing engagement is vital for a social media marketing strategy.
8. Give Credit where Credit is Due.
A social media etiquette is to give credit where credit is due. So don't forget to acknowledge the author or photographer when you share a post, quote, music, article, picture, or reel.
9. Think Before You Share
What you post is a reflection of you and your business. Take into consideration factors like who your audience is, what your goal is, what platform you are posting on, and which content would be best to send your message across.
To be able to do this planning ahead is best, consider using a social media planner guide.
10. Be Professional
Every now and then you may run into an issue, a problem. Lucky you if the customer or client complains directly to you but if the criticism is broadcasted on social media it can be a challenge. If this happens be professional do not try to hide or ignore it. Respond the best you can, and don't become defensive. An overreaction to criticism can quickly go viral (in a bad way). Work to remedy the issue immediately.
11. The 80/20 Rule
Who wants to follow a page that is constantly posting sales pitches? No one. Too boring.
If you want to catch loyal followers, focus on giving more. Wrap a story around your product or service, you could also consider giving away free stuff. Quotes and idea posts are also good. Although you're in business to make money, capturing your audience's trust and emotions is key.
Keep the 80/20 rule in mind: 80 percent of the content you post or share should be engaging, entertaining, or informative, while 20 percent of your social media communication should directly relate to your product.
12. The Power of Visuals
Visual content on platforms like Youtube, Instagram, Tiktok, and Facebook is dominating social media. It has become so popular that it has made a lot of content creators successful.
Photos and videos can more than double your engagement on social media. Live videos are great for giving your audience a behind-the-scenes look at your business. It can foster personal connections which would benefit your business.
13. Watch Your Grammar and Spelling
Spelling and grammar errors are unavoidable, but don't let them become a pattern. It's best to have a backup checker, just in case. I use a free tool like grammarly. There are other tools that you can also find online.
14. Don't Forget to Have Some Fun With It.
Boring brands are not just worth the social media follows. That's why it's crucial that you get creative with your posts and establish a fun brand identity that isn't afraid to take risks. Try to incorporate some personality.
SHARING IS CARING
Social Media Dont's
1. Pay For Followers
Some people buy followers and likes to make sure their follower count and engagement rate look high at first glance. However, these purchased followers are likely bots or inactive accounts, so they won't engage with your posts. Not only will it cost you, but brands and potential clients have also gotten better at spotting fakes. The worst part you run the risk of your account being penalized.
2. The Trolls
As your brand grows and becomes popular you are bound to run into troublemakers who post inflammatory offensive comments, they are called trolls. If you encounter them don't waste time getting worked up just delete the comment and report the user.
3. Don't Be Needy.
Don't beg and constantly ask your followers to comment, repin, retweet, or dm your Facebook friends to "like" all your daily posts. It's perfectly acceptable to add a message on your post like please: tag, like, or comment. But be strategic about your approach.
4. Don't Be a Spammer.
Like the buying followers strategy, another wrong strategy is spamming:
Mass following random accounts and unfollowing those who don't follow back
By Joining 20 Facebook groups and posting the same self-promotional message in all of them, but never really interacting with the members
Posting promotional content in places where self-promotion is not allowed.
5. #Hashtags Abuse
Adding appropriate hashtags is great support for connecting your post to all other posts on that topic. It's a convenient way to categorize and search for content on social media networks.
While hashtags are super helpful in getting more exposure to a post or a page, don't use them for letting your post look fancy. Not all hashtag pages are trustworthy, check it first before you tag.
5. Repetition Posts
Would you want to read the same messages from a social media account that you follow every day? If you want to retain attention and make progress you need to put in the work. Be creative, and post unique and fresh content.
6. Research Before You Share
It's super easy now to quickly share content from other accounts. However, some of this content can come from questionable sources or even bots. Sharing content is often seen as an endorsement from you, so be careful what you share — it could become part of your brand.
Before you click share- first check out the account that shared the information to be sure you're comfortable being associated with using them as a source.
7. Obsessing Over The Numbers
When it comes to numbers it's always quality over quantity. Some people have thousands of followers but low engagement and sales. Yet some can have a hundred but have high traffic and engagement.
It's important to remember that brand awareness and growing your network is a long-term effort. We know it's easy to get caught up in the numbers game, but try not to.
If you're looking for more support along the way, check out the WHY DO LIFESTYLE ENTREPRENEURS BECOME CEOS OF THEIR LIFE?