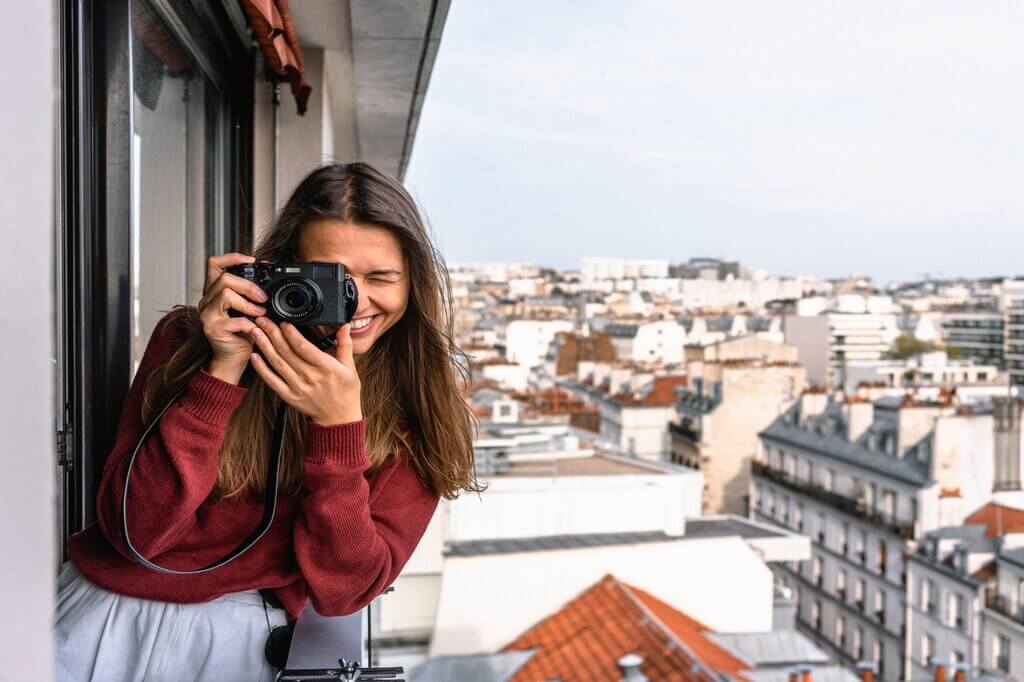 Why do Lifestyle Entrepreneurs become CEOS of their life?

A lifestyle entrepreneur is an individual who creates a business for the purpose of changing their lifestyle or decides on the kind of lifestyle they want to enjoy and then builds a business that supports it.
Lifestyle entrepreneurs put great emphasis on freedom and passion, life rewards rather than monetary rewards. While this idea has been very popular recently, there are many examples in history where individuals could be considered lifestyle entrepreneurs – think Richard Branson or Oprah Winfrey.
The Laptop lifestyle
The question on people's minds lately is "What kind of life do I want?" instead of the usual "What kind of job do I want?".
They are called the digital nomads, solopreneurs, freelancers, travelpreneurs/passionpreneurs etc. and they're all after the Work-life balance.
Thanks to the internet- building an e-commerce business and leveraging technology have shed traditional barriers to entry. These businesses have flexibility in time and location. It's a business that you can operate from anywhere in the world or takes you anywhere in the world.
How can I become a lifestyle entrepreneur?
You first must decide on the lifestyle you want to design your business around. Ask yourself the following questions:
What do I want in life?
What are my passions and goals?
Do I want to live and work while traveling?
Do I want to own my time?
How much do I value freedom?
Once you've made a decision, it's time to:
Select a niche: basically select whatever interests you the most like health & fitness, motivation etc.
Connect & Interact: Research, and study your competition. Your target audience & future clients.
Build a social media following: Social media connects us to everyone. Build an engaging audience.
Influencer Marketing: Build your audience base and companies will approach you or you approach them to promote their products and services and get paid for that.
Build your brand & business: This is the real deal. You've built a following who believe and trust you. Now you can start an eCommerce store, start a website – sell your products or a blog, everything is in your hands.
But wait- you need to build your Skillset
There are different sets of skills required for a 9to5 employee, a traditional businessman, and a lifestyle entrepreneur.
Most of the trainers, coaches, bloggers, online sellers, or people with passion projects focus on acquiring and developing their technical skills while ignoring the other skills required to become a businessman.
You might be a great coach but if you don't know how to expose yourself and connect online then you can't build an audience, a market, and a brand. The internet is a huge space full of people who are searching, marketing or selling, the business here never sleeps.
So if you want to be an online entrepreneur don't limit yourself to technicalities- start to learn Entrepreneurship! How? By acquiring new skills.
Consider taking courses or study online for:
Social Media Skills
Sales Skills
Marketing Skills
Video Editing Skills
Writing Skills – Articles and Books
Public Speaking Skills
Copywriting skills
Funnel and email marketing
Ads and more
"The best way to predict the future is to create it."- Peter Drucker
Here are some hacks:
1. Acquire one skill at a time
Do not hop from one skill to another. Be a focused learner. For example, learn sales for a few weeks, master it and then go and learn other skills.
2. Outsource things if possible
You may not like to edit videos as this is not your strength. You may hire a video editor who can do a better job. Suggestion: learn it so you can do something in case things don't go right.
3. Take Action
---
AFFILIATE DISCLOSURE: Some of the links in this post may contain affiliate links. This means that If you make a purchase through these links, I might get a commission at no extra cost to you. For more information please review our Privacy Policy.
---
When you learn new things, implement them immediately before you forget. Speed is power!
4. Practice makes perfect
Repetition is the only way to master any new skill. But just because it's not perfect doesn't mean you shouldn't start "Better done than perfect". Just practice more to get better.
5. Mind your mentors
Learn only from the person who has achieved the results you are looking to achieve. Do not go to a preacher or a trainer with no valid results.
Conclusion
That being said, being a lifestyle entrepreneur means you live your dreams, ignite your passions, live free in your own space and time. Whatever your definition of success may be – be it monetary, freedom, or fame. You are responsible.
Here's another great read: 11 EASY ONLINE BUSINESSES THAT ANYONE CAN DO