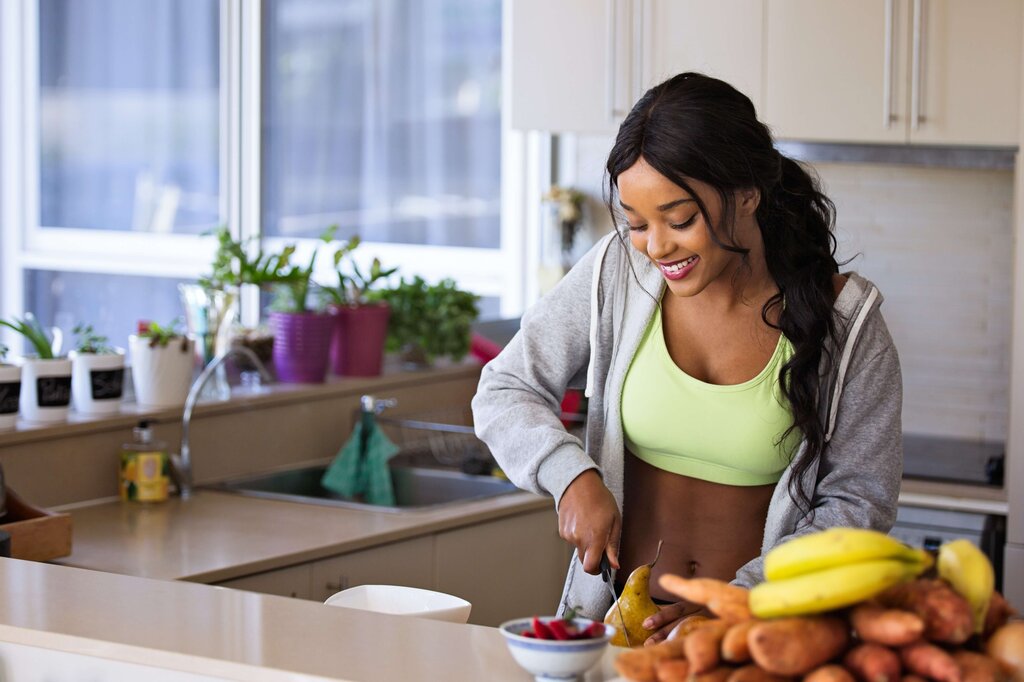 How to Successfully Overcome the Challenges Of Healthy Eating

What is healthy eating? In the most basic terms your diet states- you are what you eat. We all want to be healthy, but in today's fast-paced world where the "quick fix mentality", is affecting almost every aspect of our lives is it still possible to successfully overcome the challenges of healthy eating?
Margaret Mead had rightly said, "It is easier to change a man's religion than to change his diet." and that is the biggest problem. To be healthy, you need to eat good food. Eat well to feel well. Our bodies are not designed for the convenient, overly-sweet, fast food, high-fat preserved, microwave packaged products that are marketed as foods that people subscribe to today.
According to Samantha Heller, MS, RD, a clinical nutritionist at NYU Medical Center in New York City. "Everything you eat becomes a part of not only your inner being but the outer fabric of your body as well." In fact, the connection between the food we eat and our health is scientifically proven.
---
AFFILIATE DISCLOSURE: Some of the links in this post may contain affiliate links. This means that If you make a purchase through these links, I might get a commission at no extra cost to you. For more information please review our Privacy Policy.
---
The Effects of Healthy Eating on your Body and Mind
Food fuels both body and mind. The food you eat directly affects your health, your energy level, your mood, and your behavior. Choosing the right foods provides our body (and brain) with the building blocks needed to be at our best. From vitamins and minerals to healthy fats and fiber, all nutrients play a role in brain health, growth, repair, and function.
In fact, following a healthy pattern of eating is linked with better stress management, improved sleep quality, increased concentration, and better mental well-being in general.
Starting a Plan for Change
If you have decided to start a healthy eating plan, congratulations! Making that decision is an important step in becoming a healthier person.
Making a Plan: When developing new habits—whether it's healthy eating, getting more exercise, or quitting smoking. Planning is the first step to success.
Your Why: Write down your reasons why you want to eat healthier and why you want to make changes in your eating habits. Writing things down will stand as a good reminder of why you started in the first place.
Goals: Create a plan for forming new habits this should include long-term and short-term goals, Plan A, and just in case a Plan B.
Baby Steps: Take it one step at a time. The goal is to have small consistent successes.
Get support: It can help if you have support from your family and friends but most importantly from yourself- develop a positive mental attitude.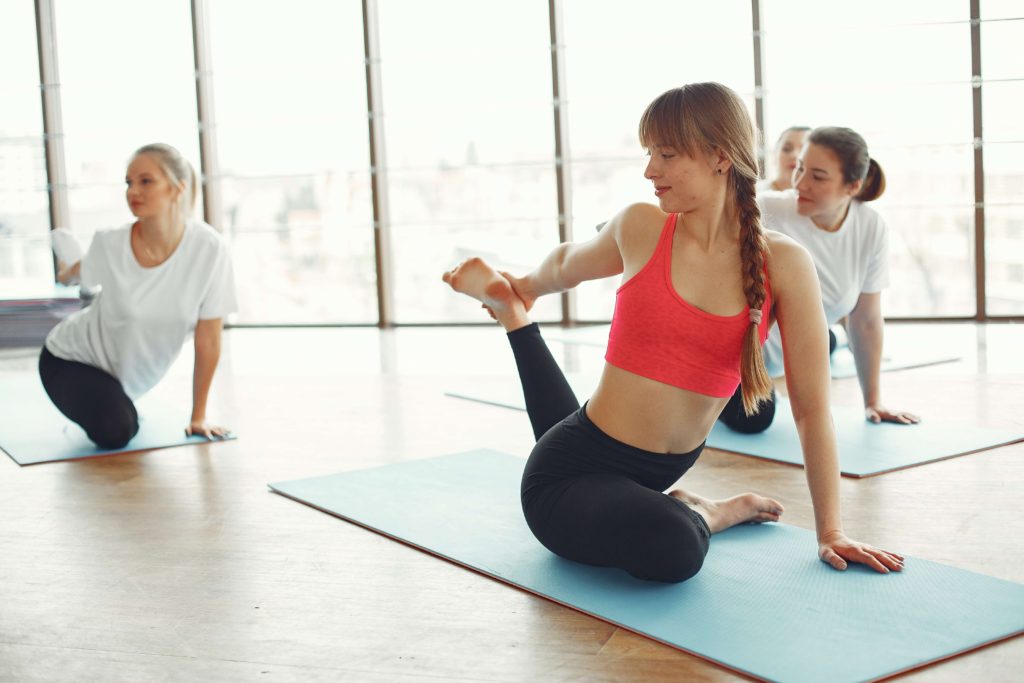 Simple steps to a Healthy Lifestyle
Eat more vegetables and fruits. Vegetables and fruits are undeniably healthy
Limit processed foods
Eat fewer unhealthy fats. Choose more fish and lean meats instead of fatty cuts of meat
Go light on the salt
Limit your sugar intake
Limit alcohol consumption
Substitute vegetables in recipes
Increase your fiber intake
Choose whole foods instead of processed
Keep healthy food readily available
Pay attention to serving sizes
Count nutrients, not calories.
7 Popular Diets, You Might Want To Consider
There are thousands of diets out there. Below are some of the most popular. Some are for lifestyle changes and most are for health or medical reasons like losing or gaining weight, lowering cholesterol, blood sugar levels, etc.
1. Low-Carb diet
The low-carb, whole-food diet is perfect for people who need to lose weight, optimize health, and lower their risk of disease. This diet is high in vegetables, meat, fish, eggs, fruits, nuts, and fats but low in starches, sugars, and processed foods.
2. Mediterranean diet
This is a vegetable-heavy diet that avoids a lot of meat but does not eliminate it altogether. This diet has been proven to help with depression, in addition to controlling blood sugar levels and helping with weight loss. It's particularly effective for heart disease prevention.
The Mediterranean diet recommends the use of extra virgin olive oil as an alternative to butter. It includes plenty of vegetables, fruits, fish, poultry, whole grains, legumes, dairy products. It also favors fish over chicken. Whole grains, nuts, and herbs are also used in larger amounts.
3. The South Beach Diet
The South Beach diet was started by a cardiologist, Dr. Agatston, and a nutritionist, Marie Almon. It is sometimes called a modified low-carbohydrate diet. The South Beach Diet is lower in carbs (carbohydrates) and higher in protein and healthy fats. Although it is not a strict low-carb diet. Certain carbohydrates are completely avoided.
This diet is aimed to control insulin levels and harness the benefits of unrefined slow carbohydrates versus fast carbohydrates. This often leads to the development of a sustainable healthy way of eating.
4. Paleo diet
The paleo diet is a very popular diet that is effective for weight loss and general health improvement. A Paleo diet consists of fish, fowl, vegetables, fruits, nuts, oils, sweet potatoes, eggs, and meat that is grass-fed and not grain-fed.
This is a diet that almost abandons all intake of sugar. The only sugar in a Paleo diet comes from fruit.
Processed foods and grains are also eliminated from the Paleo diet. The fewer carbohydrates in your system lead to a decreased amount of glucose. So your system will then begin to use fat as its fuel source.
Dairy is also eliminated.
5. Keto diet
The ketogenic diet (or keto diet, for short) is a low-carb, high-fat diet that offers many health benefits. The idea is for you to get more calories from protein and fat and less from carbohydrates. You cut back on the carbs that are easy to digest, like sugar, soda, pastries, and white bread.
This reduction in carbs puts your body into a metabolic state called ketosis. When this happens, your body becomes incredibly efficient at burning fat for energy. It also turns fat into ketones in the liver, which can supply energy for the brain. Ketogenic diets may even have benefits against diabetes, cancer, epilepsy, and Alzheimer's disease
6. Vegan diet
The Vegan diet is based exclusively on plant foods and eliminates all animal products. Veganism is more of a way of life and a philosophy than a diet. A vegan does not eat anything that is animal-based, including eggs, dairy, and honey.
One of the primary effects of this diet is that it reduces the intake of cholesterol and saturated fat. Studies have proven that those who practice a vegan diet minimize their overall risk of coronary heart disease, obesity, and high blood pressure. To compensate for a lack of meat, vegans find a way to incorporate other sources of protein and vitamin B-12 into their diets.
7. Gluten-free diet
The gluten-free diet is essential for people who are intolerant to gluten, A gluten-free diet is an eating plan that excludes foods containing gluten. Gluten is a family of proteins found in wheat, barley, and rye.
Going gluten-free means avoiding these grains. A gluten-free diet is essential for people with gluten allergies or celiac disease, a condition that causes intestinal damage when gluten is eaten. However, this type of diet has also gained popularity among people without gluten-related medical conditions.
The claimed benefits of this diet are improved health, weight loss, and increased energy. Note that removing gluten from your diet likely changes your overall intake of fiber, vitamins, and other nutrients.
Conclusion
There is no shortage of reasons for wanting to live a healthier life. The problem is only when the challenges of healthy eating outweigh the reasons why you want to eat healthily. You have to look past that and consider that a healthful diet has many varied health benefits.
As with anything new, there's always a challenge. Changing your eating habits is hard. Even with the best of intentions, ditching unhealthy food for a healthy eating routine can be difficult. Believe in Yourself, your body is your own, and taking care of it benefits you and the people you love. There is no one size fits all. Whatever works for you as long as your goal is to live a healthy lifestyle, then go for it!
" If there's a will, there's a way"
Begin with a Healthy Lifestyle: START YOUR DAY RIGHT WITH THE MIRACLE MORNING ROUTINE
SHARING IS CARING