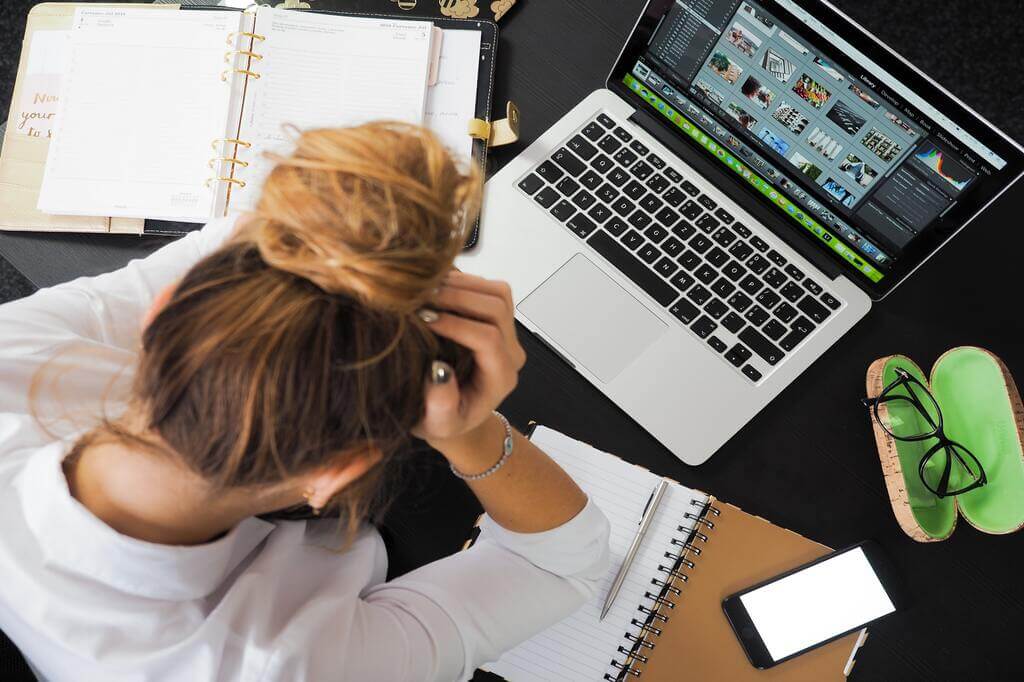 Is chasing productivity really unproductive?

Productivity is important because it is an indicator of progress. The more productive you are the more you can do with less time, and when you checked out all your tasks you have more time to do the things you enjoy. Most importantly a successful day gives you a feeling of accomplishment.
However, there's a lie about productivity, it states the more stuff you do in your allotted 24 hours, the more successful you become. Indeed, there is a big difference between a day that seems productive and a day that seems so so. The difference is not in the number of tasks we get done — it's the feeling about the things we accomplished.
The problem with chasing the feeling of productivity is that it's deceitful. It makes you feel that as long as you tick most of your boxes you have succeeded. This feeling of success makes you unconsciously set more goals, leaving you spreading yourself too thin, and in the end, realizing you accomplished nothing.
Working for the purpose of simply being productive means you are sacrificing anything worth being productive for. Nowadays, people prefer instant gratification, the get-rich-quick schemes, and time-saving shortcuts- some work, some help but some are just a waste of time.
Somehow we forget that our end goal should contribute to our personal and professional accomplishments these tasks are usually challenging and at times frustrating but nothing of real importance can be fully accomplished in just a few minutes and without a struggle. 
---
AFFILIATE DISCLOSURE: Some of the links in this post may contain affiliate links. This means that If you make a purchase through these links, I might get a commission at no extra cost to you. For more information please review our Privacy Policy.
---
Chasing Productivity
The problem with starting your days going after your to-do lists, ticking as many boxes- can result in:
Poor output or quality of work
Disapointment if a task takes too much time that you can't do other things
Burn out as a result of doing too much
Delaying more important tasks
This too has been my formula for a while but I later realized that accomplishing the insignificant task daily while spreading my important life-changing tasks and projects throughout the week actually took away the momentum, the idea, the vision, and sometimes even pushed the project further beyond my timeline.
Being productive on the right goals is key to success, but it isn't always easy. In fact, at times it can be extremely difficult to stay on task. There are many distractions that can keep people from staying productive. It can also be difficult to stay focused on something that is uninteresting or tedious.
In the book, The One Thing by Gary Keller. He writes, "It is those who concentrate on but one thing at a time who advance in this world."
GET MORE DONE BY DOING LESS
"Busyness is not a means to accomplishment, but an obstacle to it," writes Alex Soojung-Kim Pang, a Stanford scholar and author of "Rest: Why You Get More Done When You Work Less." In his book, he argues that when we define ourselves by our "work, dedication, effectiveness and willingness to go the extra mile," it's easy to think that doing less and creating more peace in our minds are barriers to success.
There are a handful of ways you can get more done by doing less, but it starts with where you decide to focus your mental energy. More than working hard it is much more important to work smart. The goal is to stay present and detach yourself from the insignificant tasks and issues at hand.
REASONS PEOPLE STRUGGLE TO BE PRODUCTIVE
MENTAL HEALTH Plays a huge role in how well you feel on a day-to-day basis, and that includes how you feel at work. Even mild anxiety or depression can affect your productivity, according to Ashley McGirt, a licensed mental health therapist. 
TECHNOLOGY DISTRACTIONS People are easily distracted and consumed with things like social media, responding to texts, constant notification alerts etc.
LACK OF DIRECTION For some people, productivity stalls because of a lack of direction. A person may know what their end goal is but they have no idea how to get there.
BOREDOM WITH TASKS Sometimes people struggle to stay productive simply because they're bored with the work. They may find it uninteresting or tedious which makes it harder to finish.
STARTING TOO LATE IN THE DAY Have you ever heard or said the expression

'there's just not enough time'

?
HOW TO BE MORE PRODUCTIVE
Small adjustments can lead to more lasting changes, but it may take time and discipline
LIMIT DISTRACTIONS Distractions are everywhere
KNOW YOUR TIME Be aware of where and what you spend your time on
FIGURE OUT YOUR PEAK HOURS Some of us are morning people, some of us are night owls. Find out what works for you
REDUCE YOUR MENTAL LOAD Your goal should be to focus on the harder or more important tasks first
BRAIN DUMP Write down all your planned goals and ideas and narrow down on the important tasks
TIMELINE Deadlines are really important
BECOME AN EARLY RISER This is your ME time to do your

self-love and self-care

.

Take a moment to rewire, refresh and prepare for the day ahead
CREATE A SYSTEM Cut your to-do list in half and give more time to things that matter the most- everything else should fall under schedule
STOP CONFUSING PRODUCTIVITY WITH LAZINESS When you Do more, you can Be more, and you will Live more
Here's an interesting read: HOW TO STAY AHEAD OF YOUR QUITTING MIND
SHARING IS CARING