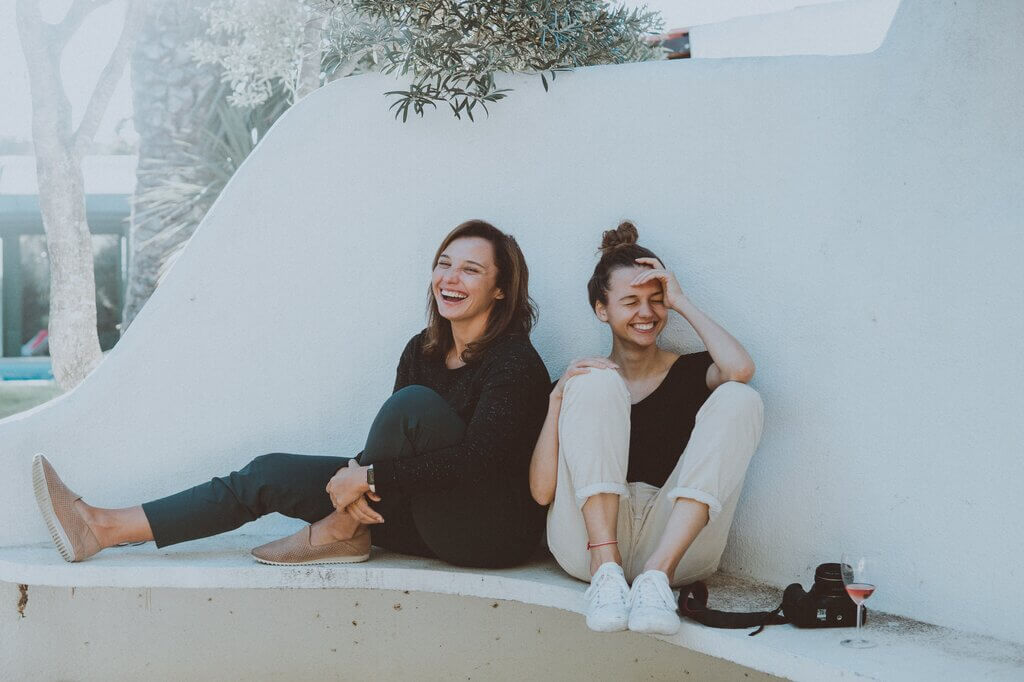 12 Habits Positive Successful People Practice Daily to Live a Happy Life

We can only really hold one thought at a time, it's either negative or positive. Sadly for me, negativity surrounded me every day and that energy was draining my life. So in my quest to save myself, I tried to understand how Positive Successful People live a happy life.
There are two types of people in the world: those who choose to be happy, and those who choose to be unhappy. Contrary to popular belief, happiness and positivity come from inside of us rather than from external factors.
Positive people don't wait for life to change, they just chose to enjoy it.
The Mindset that Becomes a Habit
1. Positive People Dream big
People who get into the habit of dreaming big are more likely to accomplish their goals than those who don't. If you dare to dream big, your mind will put itself in a focused and positive state.
Positive people don't let fears and worries let them down, and they don't allow thoughts of failure to dominate their minds. In their minds, they see their plans and goals as accomplished and expect their plans to work out, even if that's not a guarantee.
2. They are Focused on Self-Improvement and Growth
Positive people don't wait for change and improvement. They always seek to improve themselves, their life, and their behavior. The goal is to strive to build valuable habits and try to do better in whatever they do.
They don't wait for luck, miracles, or circumstances to change. They look for ways to make the change.
---
AFFILIATE DISCLOSURE: Some of the links in this post may contain affiliate links. This means that If you make a purchase through these links, I might get a commission at no extra cost to you. For more information please review our Privacy Policy.
---
3. They Don't Dwell on Failure, they Let Go
Dwelling on negative events that happened in the past helps no one. There's a reason it's called "The past is in the Past", you can't change it so it's just a waste of time and energy, and prevents you from living fully in the present.
Letting go of the past sets you free from many sad and useless thoughts and worries. So don't allow failure to drag you down- just move forward and live in the present moment
4. The Don't Subscribe to the Victim Mindset
Blaming others for your problems, situations, and circumstances leads to nowhere. Some things are just beyond your control. To believe that you are a victim of circumstances and events shows a negative attitude toward yourself and towards life.
Positive people know that this kind of thinking only holds them back. So instead of pointing fingers they own up to their mistakes and take responsibility for themselves. They take action to make changes in their life and they do not have the time to wait for circumstances to change or for people to help them.
5. Positive People Forgive Themselves. 
We strive to be kind to others, sadly sometimes we forget that we should be kinder to ourselves first. Everyone makes mistakes, and we all have regrets. We have to learn to forgive ourselves, learn from the lesson, and move in a better direction.
6. Being Proactive is Part of their System
Positive people don't wait for change or success; they go after it. They think creatively and engage in activities that fit their strengths, values, and passions.
The goal is to look for solutions and ways to change their circumstances. Their mindset is " when preparation meets opportunity" So don't wait for luck or for other people to make things happen for you. Do something now that will make you proud tomorrow.
7. Gratitude is their Default Mindset
Gratitude is a positive emotion felt after being the beneficiary of a happy, positive, successful, occurrence or gift. The great thing about Gratitude is that it can be induced and practiced every day. Expressing gratitude tends to spread positive feelings in all aspects of your life. It attracts more experiences to be grateful for and most of all it is contagious.
8. Surrounding themselves with Positive People
According to Tony Robbins, "The only thing that will change your life, change your business, change your relationship, is that you must raise your standards".
While finding others who have similar interests is important for friendships if you're trying to live your best life and achieve big goals, it's essential to connect with others who will support you, lift you up, lend you the knowledge and help you learn from your mistakes.
"If you are the smartest person in the room, then you are in the wrong room." – Confucius
When you surround yourself with positive influences, it becomes that much easier to stay focused on your end goals.
9. They Protect Themselves from Comparison
Research has found that comparing breeds feelings of envy, low-self confidence, and depression, as well as compromises our ability to trust others. The demands we place on ourselves to be like those we're comparing ourselves to may sometimes be motivations for change, however, they are more likely to lead to feelings of diminished self-worth.
We are all unique, born with a set of strengths, and talents. Instead of wasting focus and time on others, focus on yourself. Work with what you have. Measure your own success based on your progress alone, not that of others.
10. No Need for Other People's Approval
Positive people don't let naysayers stand in their way. They know where to get advice, and they chose carefully the advice, they don't need outside approval. It's important to follow your own dreams and desires. Stay true to your calling.
11. Acceptance is their Strength
One difficult practice is forgiving and forgetting. But holding a grudge means you're also holding onto resentment, anger, hurt, and other negative emotions that are standing in the way of your own happiness.
Positive people learn the art of letting go whether it's forgiving or forgetting. They just move forward, learn the lesson and free themselves from that negative toxic energy.
12. Celebrating the Small Stuff
Learn to enjoy the small wins of the day. The sunshine, A hug from a friend, a job well done, these are simple things that add up. They bring out positive, happy emotions. Soon, you won't have to stop and smell the roses because you'll be smelling them all the time.
Another Inspiring Read: NEVER UNDERESTIMATE THE POWER OF GIVING YOURSELF PERMISSION