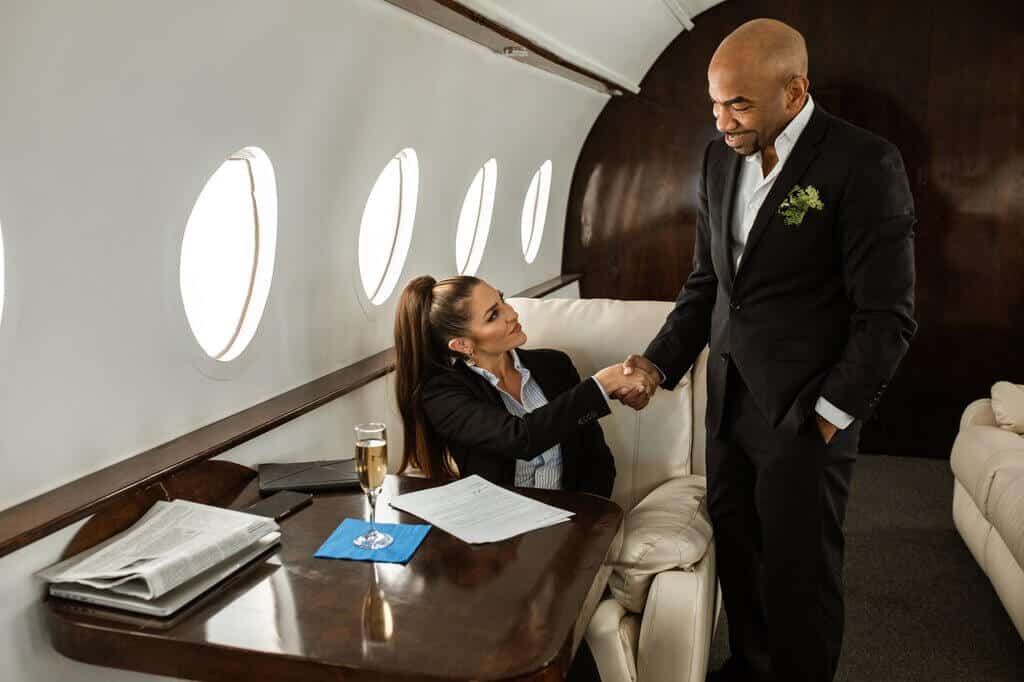 Why Your Network Is Your Net Worth: An Outdated Belief
AFFILIATE DISCLOSURE: Some of the links in this post may contain affiliate links. This means that If you make a purchase through these links, I might get a commission at no extra cost to you. For more information please review my Disclosure for more information
Have you ever thought about your inner circle and what value they add to you? The benefits of having a great network can really increase your net worth, but here's the problem, you might want to network with Elon Musk or Oprah but tell me, do they want to network with you?
Let's say those two are far-fetched and you could lower your standard to the successful people around you but the question is the same – would they be interested and what are your chances?
A lot of us want to upgrade our network. Obviously, there are too many benefits to having a successful, inspiring, supportive, quality group of friends and mentors in your network. These people can help increase your net worth – not just financially but physically, intellectually, and emotionally.
However, before we can change our social circle we should upgrade ourselves first so that these human beings would be interested in networking with us.
There Is No Such Thing As Something For Nothing
At any level, people want to surround themselves with people of value. NOBODY wants to be around "leaches."
What's in it for me? This more often than not is a question every individual asks before getting involved in any relationship, project, or endeavor. This is not a judgment. In fact, I think it is understandable for people to sometimes make decisions based on what we may or may not gain from any undertaking.
Barbara Kasekende, head of advisory services at the Uganda Development Bank, said you need to get the right networks that speak to your value; bearing in mind that your networks are your net worth.
However, in order to build the right networks you must be worth networking – not only by being on top of your game but also because you have something to offer.
In today's world, it's not about who you know, but about who knows you! Growing your "network" is an outdated idea! It's best to focus your efforts on being somebody, that someone wants to listen to and network with.
Why You Need To Upgrade
Whether you dream of success, health, wealth, or happiness; the answer remains the same. You need good connections with the right people.
Your network introduces you to new opportunities, connects you to more people, and makes you professionally and mentally stronger. They are your support system during good and bad times and most importantly they feed you new ideas and thoughts, expanding your perception of the world.
You need those individuals who light you up, the ones that are going to support you and create that magic that is missing in your life. So, how do you find them? Well, you must first know yourself. Where do you want to be? Who do you want to be? And what do you want out of life?
Now, ask yourself. Who are the people around you? Did you know that you are the average of the five people you are with? Do you spend time with positive and successful individuals? Or do you spend more time with negative toxic people?
You Don't Have To Know Someone Personally To Get In Their Network
Here's the good news, if you can't find or build your dream connections – friends or mentors, in your vicinity, no problem. You can still build your network and upgrade yourself by purposely surrounding yourself with a network of amazing people who don't know you personally.
"I can be in your network without knowing you in today's world thanks to technology and social media. Grant Cordone
Ways to Improve your Network and your Net Worth
1. Social Media: Who you spend your time with on social media is a part of your network. You need to seek out the people you want to connect with.
2. Choose wisely: There is so much garbage out there. Learn to filter authentic, inspiring, empowering mentors over those that promote fake instant results, have self-promoting agendas, or are just in it for the money. You can connect with anybody you want to in life, go for the real deal. 
3. Get Specific: Focus on building a core network. Never before has it been easier to choose whoever is going to be part of your inner circle and never has it been easier to have your circle contaminated. You must control who you get information from, who you listen to, and who you allow in. Use social media to expand your network and your net worth.
Tips on Building Connections
Once you have upgraded yourself people will naturally want to be a part of your network. It's time to Win Friends and Influence people.
Porter Gale, author of Your Network is Your Net Worth.) said "Being yourself helps build authentic relationships." You need to be generous and provide value to others. Value can be anything the other person might find useful, like:
Giving helpful advice
Introducing them to another person
Guiding them with their life or career
At the end of the day, It's not about you but about the other person. Asking questions and listening intently to the answers is one way to generate positive feelings of authenticity and trust. By showing true interest in the other person, they will likely feel better about you.
Oftentimes the less you say about yourself, the more they will like you. People love talking about themselves and love having an audience. The rule of thumb is to grow bigger ears and develop smaller mouths as a good practice in growing your network.
Let's get you started: HOW TO CREATE A PERSONAL ENVIRONMENT THAT GUARANTEES OVERALL SUCCESS IN LIFE