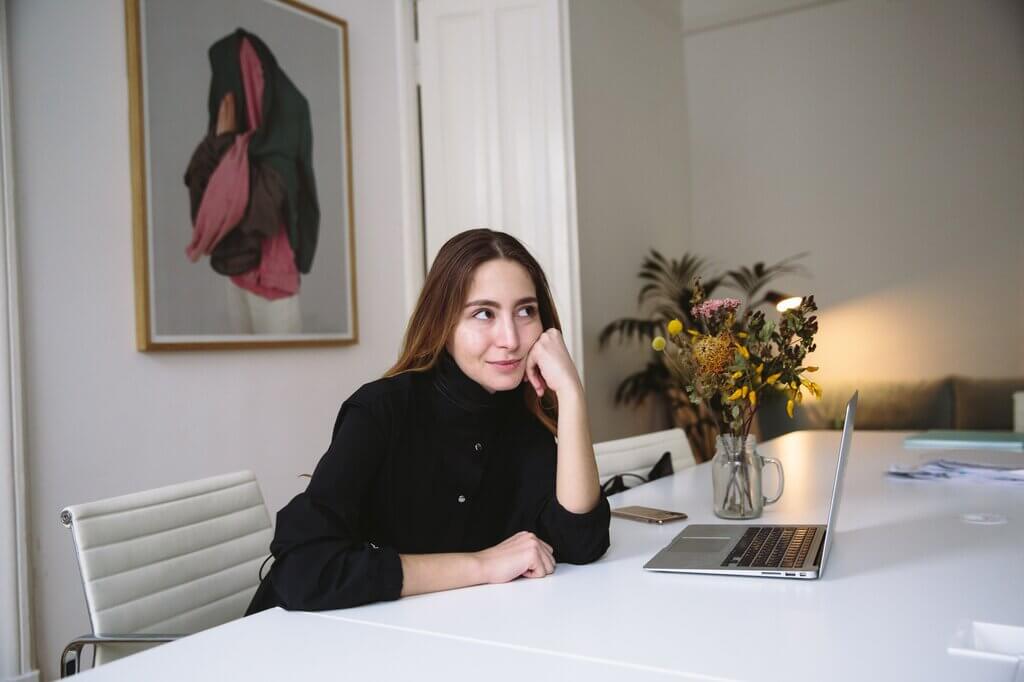 10 Surprising Reasons Why You Should Dream Bigger

Is it better to dream big or be realistic? Being realistic gives you a better chance of accomplishing what you want, and that's that. Dreaming, on the other hand, is to desire something new and essential for your life. Focusing on chasing a dream allows you to give the goal everything you've got. Your energy, heart, and focus.
Dreamers dream big. They dream of a world where anything is possible, they know that there is more out there for you if you are willing to put in the work.
Note that the secret of living is giving, if you follow your dreams then you will have something to contribute to others and to the world. Regardless of how big or small that dream may be, you will give hope, inspiration, and meaning to life. The achievement of your Dreams creates value and leaves a legacy.
10 Reasons why you should Dream Big
1. Dreams create Possibilities
Dreamers have a unique way of envisioning things. They like to visualize as if the dream has come true and is right before their very eyes. And that holds some serious power and sway. Why? Because thoughts are things. What we think, we become.
---
AFFILIATE DISCLOSURE: Some of the links in this post may contain affiliate links. This means that If you make a purchase through these links, I might get a commission at no extra cost to you. For more information please review our Privacy Policy.
---
2. Dreaming Big can Help you Find Meaning and Purpose in life
There are a lot of different ways that dreams give your life purpose and meaning. When people dream, they set their sights on something bigger than themselves – even when it seems impossible.
When you take the chance and put in the work all kinds of great changes happen as a result: careers change, businesses are built, relationships deepen, new skills flourish. Dreams have all sorts of positive impacts on people's lives.
3. Dreams Lead to Unexpected Opportunities
While it may sound cliche, nothing is impossible. Dreams take time, some are really challenging, oftentimes opportunities appear- but seem unappealing, roads leading to different directions, some not planned but could be better than what you started with.
There is a gap between where you are and where you want to be. And it takes belief, determination, and an open mindset to make it through. if you can overcome that, then anything is possible.
4. Dreaming Never Harmed Anyone
It costs nothing to dream. This is why dreaming is the first step that everyone must take before they can do anything else. Dreaming opens up a world of possibilities. Those who dare to dream often have a broader perspective in life and can turn improbable to the possible.
"Never give up on what you really want to do. The person with big dreams is more powerful than the one with all the facts." – Albert Einstein
5. Dreams Promote Action
Every successful person first discovers their dream before taking action. Once we have a clear idea of what we want, we can create goals to accomplish them. According to author Grant Cardone- The 10 X Rule. "If you set targets for yourself that are 10 X bigger than you actually achieve, then it forces you to take 10 X more action than what you would have otherwise.
The thing is, when we set smaller goals, we actually feel the fear of failure — because we know it's within our reach, and failing it reflects us. But, when we set targets that we believe are outside the realm of possibility, It's easy to say what have I got to lose?"
6. Failing is Winning
Nothing grows in your comfort zone. Failure is inevitable but when things don't go according to plan, it's important to remind yourself that you get to choose how to respond in every situation. Going after your dream is empowering, "at least you tried" even if your dream doesn't come true.
Conquering your fear of failure will ultimately liberate you. Failure is your best teacher, learning from it corrects your mistakes and you grow from them.
"Shoot for the moon — even if you miss, you'll land amongst the stars." – Leslie Calvin Brown
7. Self-improvement is a Necessity, Not an Option
Some dreamers know that in order to realize their dreams, they need to improve their lives. Self-improvement becomes more of a necessity and less of an option. Dreamers realize that they can't fulfill their dreams by doing the same things over and over again while expecting different results. They need to improve and move forward, rather than continue on the same path and be left behind.
Surprisingly, such changes may result in careers that are more satisfying or relationships that are deeper, or skills that are sharpened. This is because the pursuit of happiness and a sense of accomplishment is always connected to a dreamers' goals.
8. It's Never Too Late to Go After your Dreams
It's never too late to dream big. It doesn't matter when you start dreaming, it only matters that you dream and then make those dreams happen. No matter what age you are or where you are in life, you can always chase your dreams.
If you are not happy with where you are in your life today. If you feel you deserve better then try something different. So much can happen in a day. You could meet the right person, stumble across the right opportunity, come up with an exciting idea, an offer to change jobs, move to another country. Don't underestimate the power of a single day.
Every day is an incredible opportunity to live fully. If you continue living the wrong life because you've invested so much time or effort into it already, you're throwing a chance of a lifetime.
9. Finding Inspiration can Fuel Motivation
One of the ways dreamers fulfill their dreams is by modeling others who've come before them. When you hold a dream so vividly in your mind that it almost feels real, you look for any way you can make that dream into a reality. And to do that, we often turn to the people who inspire us.
It's never easy to fulfill a dream, but it does seem a little bit less overwhelming when you look at others who've achieved lofty goals even in the face of seemingly insurmountable circumstances.
10. Your Achievements Start to Build Momentum
As you start to take the steps towards your dreams you realize that it can be quite overwhelming. Sometimes you wonder if you are way over your head. You doubt yourself and ask if it's really possible for it to come to fruition? But, little by little, you start to see small wins. One achievement here and another there adds up over time.
This helps to build momentum, moving you closer to your goals. When you can see these things coming to pass- over time, it motivates to help push you just a little bit further. We improve in stages, week by week, month by month, and year by year, but we don't stop because we now know it's possible.
You are Fully Capable of Making your Dreams Come True
It doesn't matter how small or insignificant something may seem; all that matters is that you believe in it.
It doesn't matter if you don't have much money or a lot of time; all it takes to make your dreams come true is imagination and hard work!
Nobody knows what can happen in life so keep dreaming big for yourself no matter how unrealistic the dream may seem from an outside perspective. If someone else is doing it, you can do it.
Here's another great read: YOUR PAST IS NOT YOUR FUTURE: SIMPLE WAYS TO THRIVE