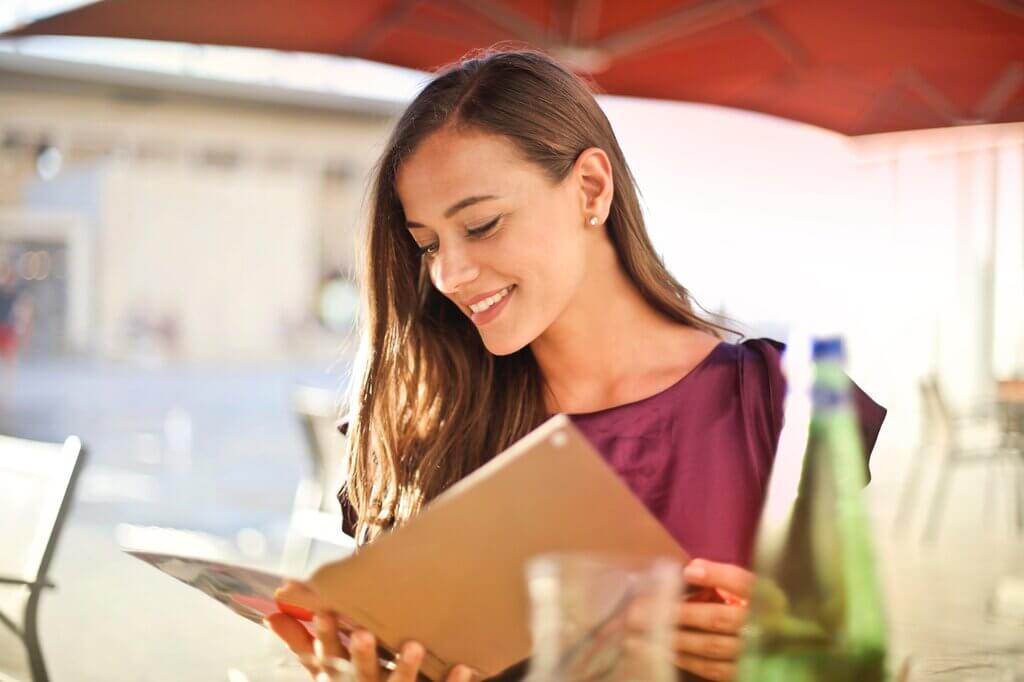 Reading your way to success: the secrets of the rich

All Leaders Are Readers. This is something that all highly successful people know. If you read the right books, you couldn't help but be healthier, happier, and financially more successful.
Most successful people credit reading, in some capacity, as a factor in their success.
A young Elon Musk read for 10 hours each day before growing up to become Tesla CEO.
Warren Buffet, the Berkshire Hathaway magnate reportedly spends five to six hours a day reading five different newspapers. He also combs through 500 pages of financial documents and recommends prospective investors do the same.
The former Microsoft CEO Bill Gates has attested to reading 50 books a year, or roughly one book a week.
5 Science-Backed Reasons to Read
1. Develops Intelligence. Diving into a good book opens up a whole world of knowledge. Not only does regular reading help make you smarter, but it can also actually increase your brainpower. Just like going for a jog exercises your cardiovascular system, reading regularly improves memory function by giving your brain a good workout.
The more that you read, the more things you will know. The more that you learn, the more places you'll go-

Dr. Seuss
2. Develop Vocabulary, Concentration, and Memory. Reading a well-written book will expose you to more words, and this will help you be a better communicator. It will also push your memory and focus to the limits and will strengthen your concentration because all of your attention is focused on the story.
3. Reading develops Empathy. Getting lost in a good read can make it easier for you to relate to others. Literary fiction, specifically, has the power to help its readers understand what others are thinking by reading other people's emotions, according to research published in Science. 
4. Reading helps you Relax. Research suggests that reading can work as a serious stress-buster. According to neuropsychologist David Lewis​ told TheTelegraph."It really doesn't matter what book you read, by losing yourself in a thoroughly engrossing book you can escape from the worries and stresses of the everyday world and spend a while exploring the domain of the author's imagination".
5. Increases your Imagination and Creativity. Reading sparks imagination and creativity. Immersing yourself in a new world will nurture your brain to develop ideas, possibilities, understanding, and be more open to hearing the opinions of others.
It's not about the Quantity but the Quality
The more you read, the more you learn. But the number of books that you read does not really matter if you are overloading yourself with the wrong information. You need the right information. If you are not reading for entertainment, escape, growth, and development- then you are wasting your time! You need to choose what information goes into your head.
13 Highly Recommended Books
1.Start with Why: How Great Leaders Inspire Everyone to Take Action by Simon Sinek
START WITH WHY shows that the leaders who've had the greatest influence in the world all think, act, and communicate the same way and it's the opposite of what everyone else does. Sinek calls this powerful idea The Golden Circle, and it provides a framework upon which organizations can be built, movements can be led, and people can be inspired. And it all starts with WHY.
2. Thinking Fast and Slow by Daniel Kahneman
In his bestseller, Thinking, Fast and Slow, Daniel Kahneman, the renowned psychologist and winner of the Nobel Prize in Economics, takes us on a groundbreaking tour of the mind and explains the two systems that drive the way we think.
3. Grit: The Power of Passion and Perseverance Angela Duckworth
Grit is a book about what goes through your head when you fall down, and how that—not talent or luck—makes all the difference. Grit's most valuable insights: any effort you make ultimately counts twice toward your goal; grit can be learned, regardless of IQ or circumstances.
4. Outliers: The Story of Success by Malcolm Gladwell
Malcolm Gladwell takes us on an intellectual journey through the world of "outliers"—the best and the brightest, the most famous and the most successful. He asks the question: what makes high-achievers different?
5. How to Win Friends and Influence People ­­by Dale Carnegie
One of the most groundbreaking and timeless bestsellers of all time, How to Win Friends & Influence People will teach you:
-Six ways to make people like you
-Twelve ways to win people to your way of thinking
-Nine ways to change people without arousing resentment
6. The 7 Habits of Highly Effective People: Powerful Lessons in Personal Change by Stephen Covey
Considered as one of the most influential books of all time, The 7 Habits of Highly Effective People is more than a book. It's a refreshing way of living through 7 habits. The habits go beyond surface-level success though. They involve living with integrity as well which gives the book all the more power and influence.
7. Think and Grow Rich by Napoleon Hill
This one is another old-school classic you can't go wrong with which shows that it has proved the test of time. Napoleon Hill studied and interviewed more than 500 self-made millionaires over a span of 20 years. He shares their stories on how they achieved their wealth along with the 13 principles they used that can help us reach our own success. His studies focused on the psychology and mindset for mastering money.
8. The 4-Hour Workweek: Escape 9-5, Live Anywhere, and Join the New Rich by Tim Ferriss
The 4-Hour Workweek shows how we can step out of conventional ways of working and living—how to work less and live more, having both time and money. This book is for anyone who wants to escape the 9-5 rat race, earn passive income, and be able to work while traveling or living anywhere in the world. This book will teach you how to automate, prioritize, and optimize.
9. Rework by Jason Fried & David Heinemeier Hansson
Rework focuses on productivity and grittiness when it comes to starting your own business. This book gives unconventional and new business advice, unlike the same old potentially harmful business advice. Fried and Hansson share inspiring and provoking counterintuitive ideas that will help you succeed better, faster, and easier in business.
10. Execution: The Discipline of Getting Things Done by Larry Bossidy & Ram Charan
Execution focuses on how to get things done. It's the difference between success and just trying. Not getting things done is one of the main reasons why businesses fail. Execution covers three core processes for execution: people, strategy, and operations. This book is useful for both applications to business and personal life.
11. Rich Dad, Poor Dad Robert Kiyosaki
• Explodes the myth that you need to earn a high income to become rich
• Challenges the belief that your house is an asset
• Shows parents why they can't rely on the school system to teach their kids about money
• Defines once and for all an asset and a liability
• Teaches you what to teach your kids about money for their future financial success
12. The Secrets of the Millionaire mind T Harv Ecker
Have you ever wondered why some people seem to get rich easily while others are destined for lives of financial struggle? Is the difference found in their education, intelligence, skills, timing, work habits, contacts, luck, or choice of jobs, businesses, or investments? The shocking answer is none of the above!
13. The Magic of Thinking Big Dave Schwartz
"The size of your success is determined by the size of your belief. Think little goals and expect little achievements. Think big goals and win big success. Remember this, too! Big ideas and big plans are often easier, certainly no more difficult – than small ideas and small plans."  Schwartz
Here's another great read: 10 SURPRISING REASONS WHY YOU SHOULD DREAM BIGGER