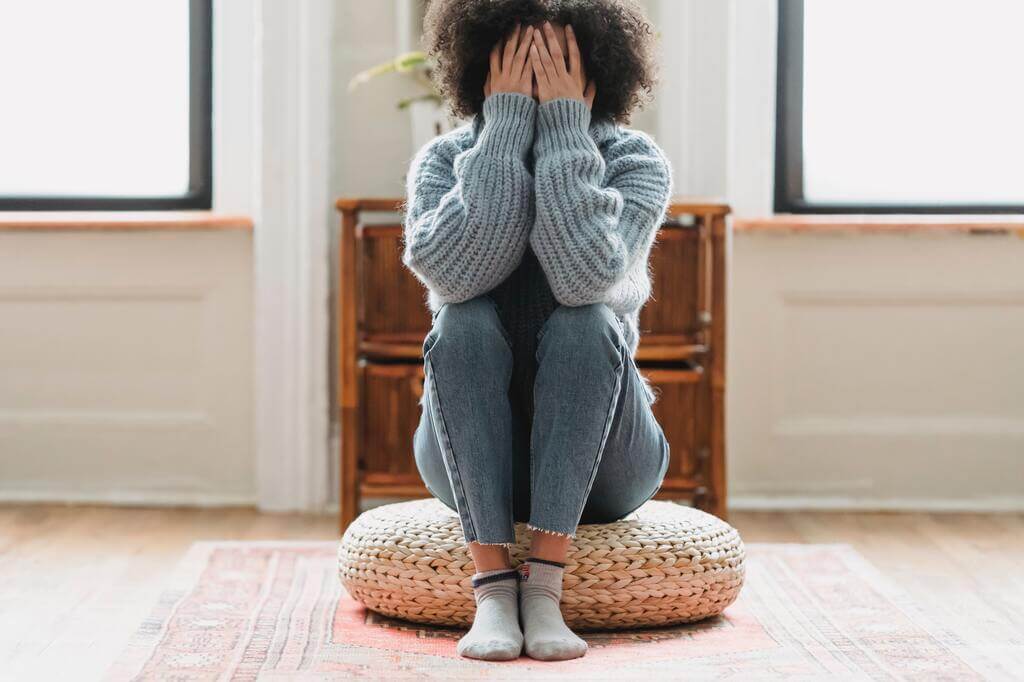 How to stop living a small life by facing these 10 fears

Fear is a natural, powerful, primitive human emotion. It is an emotional reaction that starts in the brain and spreads through the body to make adjustments for the best defense or flight reaction. Sometimes fear stems from real threats, but it can also originate from imagined dangers.
Fear will either create you or destroy you
Healthy fear is your inherited self-protection mechanism that gives you survival instincts to protect you from potential danger.
Unhealthy Fear prevents you from moving forward and doing things you would otherwise enjoy. Whether your fears involve your relationship, career, death, or discomfort, staying inside your comfort zone will ensure you live a small life.
---
AFFILIATE DISCLOSURE: Some of the links in this post may contain affiliate links. This means that If you make a purchase through these links, I might get a commission at no extra cost to you. For more information please review our Privacy Policy.
---
Top 10 Fears that hold people back in life
1. Fear of Failure
The fear of failure is one of the most common biggest fears that hold people back from living their best life. Many of us are afraid of failing, at least some of the time.
It is perceived that the negative consequences that follow failure are the cause of stress in a person.
How to Overcome Fear of Failure
Figure out where the fear comes from
Practice positive thinking
Visualize all potential outcomes
Prepare for the worst-case scenario
Always have a backup plan
Learn from your mistakes
2. Fear of Success
One of the lesser-known but very common fears that might be holding you back is the fear of success. It is important to recognize that people often don't fear success itself. The fear is more centered on the potential consequences of success.
Success is sometimes based on the idea that achieving your goals means making sacrifices, enduring losses, or sudden changes that success may incur in your life. It's not surprising that people are wary of what success might ultimately cost them.
Common fears:
Anticipating how other people will react to your triumph.
Changes in your life while you aren't ready.
Afraid of getting it and losing it.
Losing friends and family
Other people's intentions
How to overcome the fear of success:
Acknowledge the fear and understand where it stems from
Be aware of how it manifests
Visualize success
Manage stress and anxiety. Stress and anxiety may be contributing to your fears
Believe in yourself and your dreams
3. Fear of Change
The only thing constant is change. Despite this fact, however, there are many people who fear change, and so they resist it. We fear change because it means that outcomes are unknown.
Our brains are designed to find peace in knowing. Sometimes it's just difficult to move on when something we know and is used to comes to an end.
Steps to overcome the fear of change:
Accepting the fact that change is inevitable
Sometimes the best things in life are blessings in disguise
See failure as something positive
Celebrate every little success
Step outside of your comfort zone
Be patient and let life unfold
Accept the situation, learn from it
4. Fear of Loss
Fear of loss is most likely one of the most prominent and powerful fears that is holding you back. The anxiety of death or losing someone we love is one fear that scares us the most.
Few things in life are scarier than the thought of losing a loved one or having anxiety about death. This however is an entirely normal part of the human condition. On some level, most of us realize that everything comes to an end.
Understand that you're not alone. The fear of loss is something everyone has experienced at one time or another.
Focus on what you can control. One way to cope with fear is to think about whether there's anything you can reasonably do to control the situation.
5. Fear of Loneliness
I don't particularly enjoy feeling lonely—and I'm not alone in that feeling at all, once in a while we all experience loneliness. According to Kyla Sokoll-Ward, a loneliness and connection expert. "Being lonely feels different for everyone. It's deeply personal. Loneliness is a subjective feeling defined by the amount and type of connection you need in your life."
Loneliness is not just the anxiety about being isolated from other people. Some people do not necessarily have to be physically alone to experience these symptoms.
While it's smart to ward off loneliness, it's important to surround yourself with people who have healthy, positive mindsets. It's also beneficial to have healthy social interactions.
What you can do:
Live a healthy lifestyle
Focus on

self-care and self-love

Embrace Loneliness by changing your perspective
Go out and Meet People
Reach out to Help Someone in Need
Be Grateful and Count Your Blessings
Truth is, everyone needs time alone. These are precious moments that are very important for your own peace of mind and mental refreshment.
6. Fear of Getting Hurt
Getting hurt whether emotionally or physically is inevitable. A full life is made of a wide range of experiences, and some of these experiences will be unpleasant. Nevertheless, avoidance based on fear won't protect you from experiencing pain. Why? Because living in fear is living in pain.
Accepting that sometimes things won't go your way will allow you to let go of the anxiety and stress that arise from resistance to life circumstances. When you stop resisting, your mind is clear enough to find solutions to your problems.
This instinct of self-preservation can protect us from repeating mistakes and experiencing pain, but it can also prevent us from living life to the fullest. You must understand that without emotional risk, there are no rewards.
7. Fear of Being Judged
People talk about other people, we mind other people's business, consciously or unconsciously- positive or negative there's always a motive. Whether it's admiring and supporting someone or reflecting our own insecurities, anger, or resentment.
Yes, It's normal to want to be liked. But no matter how much you try and please everyone, you can still end up pleasing no one. The truth is, you are going to be judged no matter what you do, so you might as well live your life as you want.
Steps to not care about what other people think and say about you:
Being mentally strong to live according to your values is key to living your best life
Develop self-compassion so you can feel better about yourself overall
Fight feelings of worthlessness. Remind yourself that you are more than enough
Surround yourself with positive, happy people who accept you for who you are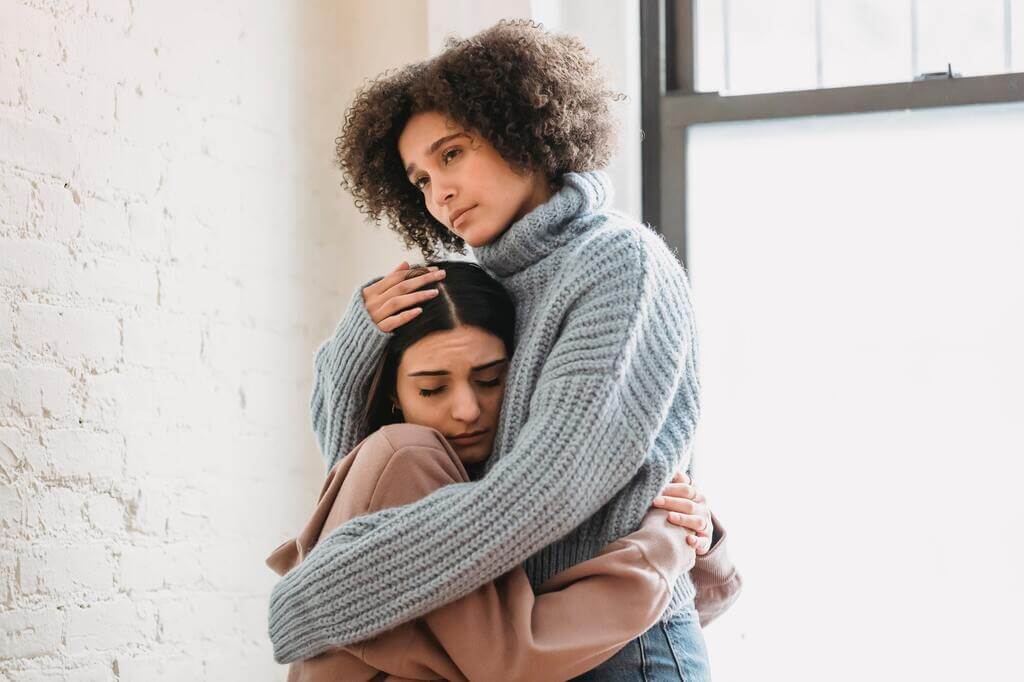 8. Fear of Time
Fear of not having enough time or how fast time flies, are forms of Time anxiety.
Time and anxiety are cruel partners, it provokes a desire to rush, multi-task, live life in haste without even savoring a moment. It can lead you into habits and behaviors that leave you far short of living your best possible life.
Life is short. Time we cannot buy. But more than the demands of life are simple pleasures that are free and need to be savored while we are alive.
Take a step back, take a moment, plan ahead.:
Acknowledge your relationship with time
Ask what 'time well spent' means to you
Focus on what matters most
Time management and planning
9. Fear of the Known and unknown: Uncertainty
People often avoid trying something different for fear of uncertainty. After all, there's no guarantee that doing something new will make life better.
Sometimes it's not even that your biggest fear is- Fear of the Unknown. It's difficult to fear something that you do not know. What you really fear is the loss of the known. Your comfort zone.
Do you know that comfort is one of the diseases of failure? Staying the same is one surefire way to stay stagnant. Whether you're afraid to move to a new city or start a new business don't let the threat of fear or uncertainty hold you back.
10. The Fear of Inadequacy
Another fear shared by many people is the feeling of not being good enough. The fear of becoming just another person. The fear of being like everyone else or not becoming extraordinary. Like your life wasn't even interesting enough to be your own.
Becoming extraordinary in your own life, in your own little way- involves setting a goal, making a plan, and doing the work to reach your dreams.
So think about what your question really is – If you fear being like everyone else, do the opposite. If you fear not being extraordinary, then get to work.
Why is removing fear helpful?
Fear is a natural psychological human emotion. It's OK to be fearful of some things, you are not alone. However, fear can stop you from achieving your full potential and living life on your own terms. Overcoming fears means accepting the arrival of unforeseen opportunities that will change the trajectory of your life.
Train your mind to overcome fear and take control:
Don't figure things out by yourself
Be OK with some things being out of your control
Practice self-care
Be conscious of your intentions
Focus on positive thoughts
Your feelings are valid
Practice mindfulness
Train your brain to stop the fear response
This post can help you in your journey to Facing your Fears: WHY LIFE BAGGAGE CAN RUIN YOUR FUTURE: TIME TO DECLUTTER
SHARING IS CARING