Easy ways to curate your own wellness lifestyle

Wellness involves the condition of good physical and mental health.
Choosing a wellness lifestyle is an active process of becoming aware of and making choices towards a healthy and fulfilling life. Wellness matters because everything we do and every emotion we feel relates to our well-being of which directly affects our decisions, choices, and actions therefore the quality of our life.
The active process of making choices toward a healthy and fulfilling life will pay off in many ways, example:
It allows you to take charge of your life and feel good about the choices you make.
Improve mental and physical condition.
Less stress and negativity because of a positive mindset
Become more energetic and have more stamina to do more and achieve more.
Have a positive outlook and find more enjoyment & possibilities in life.
Being more comfortable with yourself: accepting your strengths and weaknesses
Each individual's path will be a bit different, there are many things that can get in the way when trying to shift into a health & wellness lifestyle. Like schedules, commitments and responsibilities make it hard to create a regular routine. Regardless of the reasons, there are small changes you can make to help motivate yourself to stay healthy.
---
AFFILIATE DISCLOSURE: Some of the links in this post may contain affiliate links. This means that If you make a purchase through these links, I might get a commission at no extra cost to you. For more information please review our Privacy Policy.
---
Lasting changes do take time. Lifestyle change is going to be a "work in progress." Focus on your resolution.
If you feel your 24hrs a day is too full that there's no space for change, read: TIRED OF BEING TIME POOR? HERE'S HOW TO SOLVE IT
Craft Your Own Definition of Wellness
Deciding to make a change in your life is never easy. Breaking old habits and creating healthy ones can be challenging and even discouraging at times. However, it's not impossible.
Lifestyle change is a process that takes time, dedication, and consistency. Careful planning needs to be in place because the difficult part is actually committing and following through. Results don't show up in the short term which is where a lot of people give up.
Where to begin?
Changing your unhealthy lifestyle
Identify your unhealthy habits – come up with the reason you want to change.
Hold yourself accountable for making those changes – make a promise to yourself.
Remove negative triggers – stay away from anything that may influence you negatively.
Believe that you can change – Half the battle in finding success is telling yourself you can do something.
Creating a new habit will take time and you might have setbacks – be ready for that.
Make a plan with goals – One small step consistently will have a comulative effect. 
Why goal setting is important
Setting healthy goals is one way to come up with a plan on how to kickstart your new healthy lifestyle. It gives you something to work for and helps keep you motivated to work hard. Start small and focus on one goal at a time to avoid overwhelming yourself.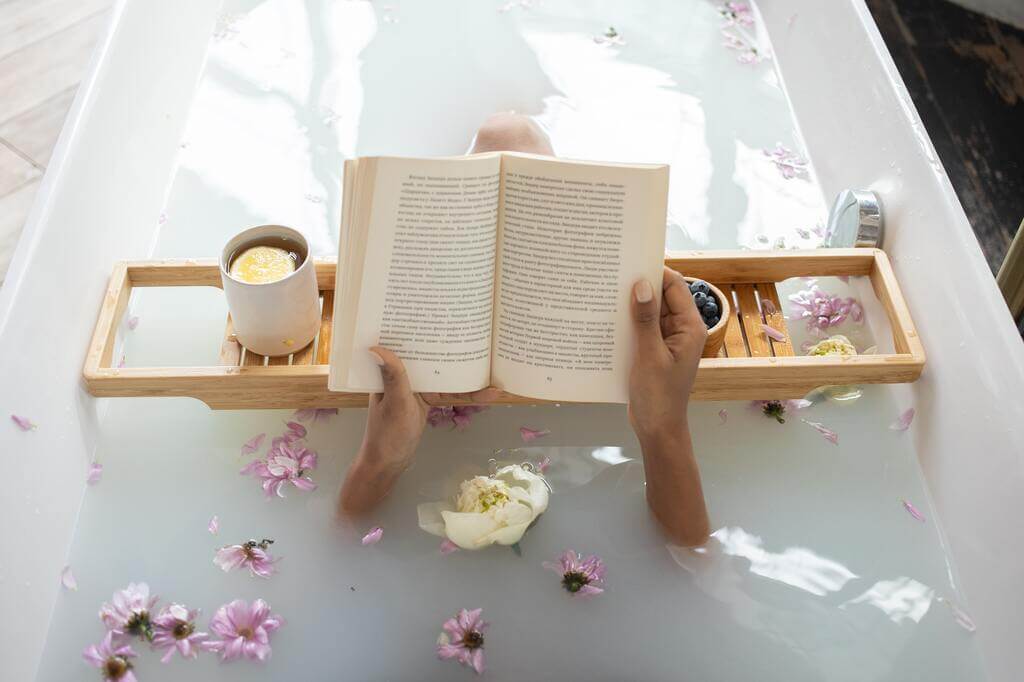 Before you start ask yourself the question: Do I have a big dream that pairs with my goal?
Pick your priority for change. Choose something that you think really needs change. When that change fits into your life comfortably, you can then focus on the next change.
Commit to yourself. Make a written or verbal promise to yourself, understand why you made this choice and why it matters to you.
Be aware of possible obstacles. Avoid things that could possibly cause distraction and obstacles, think of ways to overcome those roadblocks.
Reward yourself. For every milestone and achievement no matter how small it is, give yourself a reward for a job well done.
11 Tips for a meaningful change:
1. Focus on healthy lifestyle changes
Prioritize to change the habits and routines you do daily that you usually ignore
Drink more water
Get enough Sleep
Exercise
Eat Healthy foods
Focus on a Positive Mindset
Continuously develop yourself
2. Dream big but be realistic
Cutting your goal into small realistic achievable goals is the only way you won't lose hope. Aiming too high with an unrealistic deadline will just make you want to give up.
3. Engage in some sort of exercise
Moving that body will work wonders for your physical as well as mental health – try to make it a priority.
4. Be sure you're adopting habits you can keep
Choose habits that compliment you and the kind of lifestyle you want to live.
5. Habit stacking
Start your change with one new habit at a time. Once that habit sticks add a new one just before or after your established habit, this makes it easier for the new habit to stick and become a routine.
6. Set specific start and end dates
Take note of this:
When to start – there's no time like the present.
When to end – deadlines sets the limit and the timeline for success
7. Less is More
The most important thing you can do for your health just may involve doing a little more of – nothing. Research shows that getting into a relaxed state is one of the single most beneficial ways to improve your health. Your body deserves a break…Rest.
8. Self Talk by Intention, swapping 'Should' with 'Want'
This small shift in your SELF-TALK can make a tremendous difference in reducing procrastination and boosting determination when creating positive lifestyle changes.
9. Avoid negative people in your life.
A positive mentality is key for a healthy life. You don't need negativity in your surroundings. If you feel that a person or friend is negative, withdraw.
10. Avoid negativity within yourself
You don't need negativity from yourself, either. Let go of all negative thoughts within yourself by being aware of these thoughts and stopping them before it blooms.
11. Health is Wealth
We only have one body, make sure you treat it right by eating healthy foods.
Your day-to-day choices influence the kind of life you live. Be aware that making the changes that you want takes time and commitment, but you can do it. Remember that no one is perfect, you are not in competition with anyone else except yourself. You will have occasional lapses, expect that. But more than anything don't forget to be kind to yourself.
When you feel like quitting read this first: HOW TO STAY AHEAD OF YOUR QUITTING MIND
SHARING IS CARING