23 Healthy Breakfasts Picks For People On The Go

Mornings can be a whirlwind, but that doesn't mean you have to compromise on your Healthy Breakfasts.
Breakfast is often hailed as the most important meal of the day for several compelling reasons.
Firstly, after a night of fasting during sleep, our bodies need a refueling source to kickstart the metabolism and provide energy for the day ahead.
A well-balanced breakfast sets the tone for healthy eating habits, as it can help regulate appetite and reduce the likelihood of overeating later on.
Furthermore, a nutritious breakfast provides essential nutrients, vitamins, and minerals that contribute to improved concentration, focus, and cognitive function.
Studies have shown that individuals who regularly consume breakfast are more likely to maintain a healthier weight and have a better overall nutritional intake.
In essence, making breakfast a priority nurtures both physical and mental well-being, making it a crucial component of a healthy lifestyle.
So, even with a busy schedule, taking a few moments to enjoy a nourishing breakfast can set you on the right path to a productive and healthier day.
Let's explore some delightful breakfast choices that are both convenient and packed with essential nutrients.
Table of Contents
🥤 Smoothies to the Rescue
Smoothies are a lifesaver for those on the go! Blend your favorite fruits like bananas, berries, and spinach with Greek yogurt or plant-based milk for a quick and energizing morning drink.
For added benefits, toss in some chia seeds for an extra boost of fiber and omega-3 fatty acids.
Smoothies are not only refreshing but also easily portable, making them a perfect choice for a busy morning.
🌾 Overnight Oats for Busy Mornings
Overnight oats are a game-changer for busy mornings. Simply mix rolled oats with milk or yogurt, and let it soak in the refrigerator overnight.
In the morning, your oats will be ready to eat, and you can top them with fresh fruits, nuts, or granola for added flavor and texture.
This hearty and nutritious breakfast can be prepared in advance, saving you precious time in the morning.
🍮 Chia Seed Pudding: A Nutritious Delight
Chia seed pudding is another fantastic make-ahead breakfast option.
By soaking chia seeds in milk or yogurt overnight, you create a creamy and satisfying pudding packed with nutrients like protein, fiber, and healthy fats.
Top it with your favorite fruits, nuts, or granola for a delightful breakfast experience.
🍶 Greek Yogurt Parfait: A Protein-Rich Treat
Layer Greek yogurt with fresh fruits, a drizzle of honey, and granola for a delectable and protein-rich morning parfait.
This combination not only provides essential nutrients but also keeps you feeling full and energized throughout the morning.
🍚 Quinoa Breakfast Bowl: A Hearty Option
For a hearty and filling breakfast, try a quinoa breakfast bowl.
Cooked quinoa topped with sliced fruits, nuts, and a drizzle of maple syrup or honey creates a balanced and nutritious meal to kickstart your day.
🍉 Fruit Salad with Cottage Cheese: A Refreshing Combo
Combine the refreshing goodness of fresh fruits with creamy cottage cheese for a light and satisfying breakfast.
This fruit salad with cottage cheese is a refreshing and nutritious way to start your day.
🍳 Omelette: A Quick and Protein-Packed Choice
Whisk eggs with your favorite vegetables and cheese for a quick and protein-packed omelet. This breakfast choice is easy to customize and a perfect way to use up any leftover veggies.
🥑 Avocado Toast: A Simple and Tasty Option
Mashed avocado spread on whole-grain toast and garnished with toppings like poached eggs, tomatoes, or feta cheese makes for a simple yet delicious avocado toast.
This breakfast choice provides healthy fats and fiber to keep you satisfied until lunchtime.
Start your mornings right with this curated list of Healthy Breakfast Products, designed to nourish your body and tantalize your taste buds.
🌯 Breakfast Burrito: A Portable Morning Meal
For a hearty and portable breakfast, try a breakfast burrito.
Scrambled eggs, black beans, veggies, and cheese wrapped in a tortilla create a satisfying and flavorful breakfast on the go.
🥞 Pancakes/Waffles: Classic Breakfast Treats, Made Healthier
Indulge in classic breakfast treats like pancakes or waffles made healthier with whole-grain flour. Top them with fresh fruits and a drizzle of pure maple syrup for a scrumptious breakfast option.
🧁 Breakfast Muffins: Grab-and-Go Breakfast Goodness
Prepare homemade muffins with ingredients like oats, bananas, blueberries, or nuts for a wholesome and grab-and-go breakfast.
These breakfast muffins are a delightful way to start your day with a touch of sweetness.
🌟 Chia Seed Power Smoothie: Energize Your Day
Blend chia seeds with your favorite fruits, almond milk, and a touch of honey for a creamy and nutrient-rich smoothie.
Chia seeds provide a great source of omega-3 fatty acids and fiber, keeping you full and satisfied.
🍳 Egg Muffins: A Savory and Convenient Breakfast Delight
Whip up some mini egg muffins with vegetables and cheese for a grab-and-go breakfast.
These savory muffins are easy to make in advance and provide a perfect balance of protein and veggies.
🍓 Fruit and Yogurt Smoothie Bowl: A Refreshing Fusion of Flavors
Create a thicker version of a smoothie by adding less liquid and serving it in a bowl.
Top it with fresh fruits, nuts, and a sprinkle of coconut flakes for a satisfying and visually appealing breakfast.
🍇 Acai Bowl: A Nutrient-Packed Purple Powerhouse
Blend frozen acai berries with banana and your choice of milk or juice for a refreshing and antioxidant-rich breakfast bowl.
Top it with granola, sliced fruits, and a drizzle of honey for added crunch and sweetness.
🌱 Superseed Granola: Fuel Your Day with Nutritious Crunch
Indulge in the wholesome goodness of our Superseed Granola, packed with a medley of nutrient-rich seeds, whole grains, and natural sweeteners.
It's the perfect crunchy blend to sprinkle over yogurt or enjoy with your favorite milk, providing you with a wholesome dose of fiber, protein, and essential vitamins.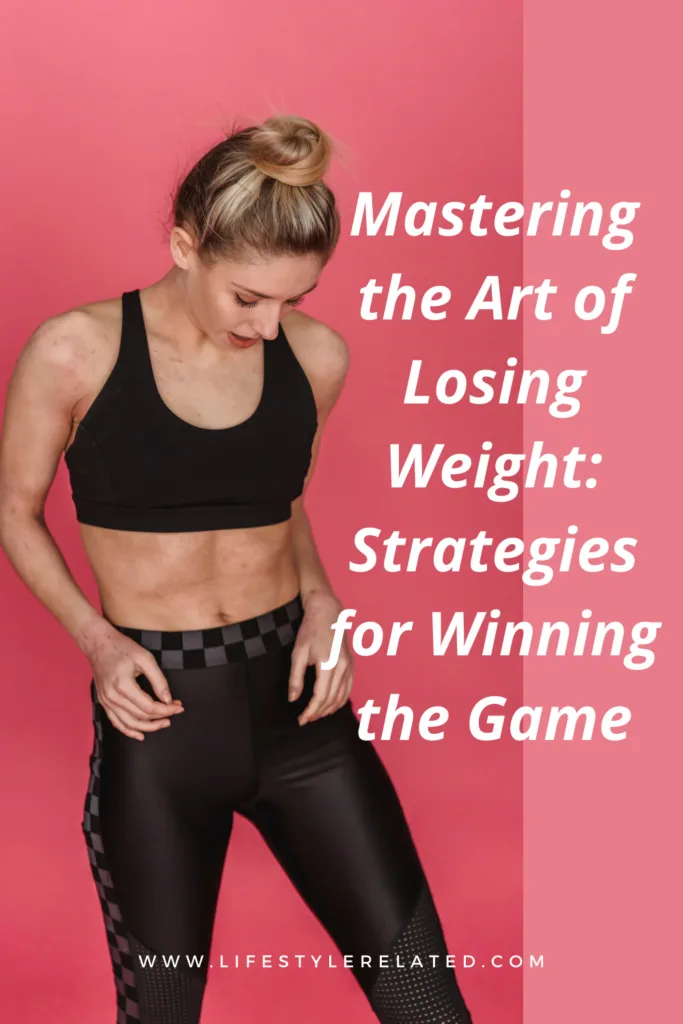 STILL STRUGGLING TO LOSE WEIGHT & GET INTO SHAPE?
💪 Protein-Packed Smoothie Mix: Sip Your Way to Strength and Vitality
Revitalize your mornings with our Protein-Packed Smoothie Mix, a delicious blend of plant-based proteins, real fruits, and superfoods.
Just blend it with water or your choice of milk for a quick and satisfying breakfast on the go, brimming with antioxidants, vitamins, and a smooth, creamy texture.
🌾 Whole Grain Oat Bars: Wholesome Goodness in Every Bite
Whole Grain Oat Bars are the ultimate grab-and-go breakfast option.
Made with hearty oats, nuts, and a hint of natural sweetness, these bars are a great source of sustained energy and fiber to keep you feeling full and focused throughout the morning.
🍇 Fruit-infused Greek Yogurt: A Burst of Flavorful Creaminess
Taste the goodness of our Fruit-infused Greek Yogurt, a velvety-smooth delight blended with real fruit pieces.
This protein-rich yogurt is a delightful way to start your day, providing probiotics for gut health and a burst of fruity flavor.
🥜 Nut Butter Spreads: Spread the Nutty Goodness
Elevate your breakfast game with Nut Butter Spreads. Whether you prefer almond, peanut, or cashew, these delectable spreads are an excellent source of healthy fats, and essential minerals, and a delicious addition to toast, smoothies, or oatmeal.
🍪 Gluten-Free Breakfast Biscuits: Delicious Bites, Without the Gluten
For those seeking gluten-free options, our Breakfast Biscuits are a treat you can savor without worry.
These carefully crafted biscuits are made with wholesome gluten-free grains, offering a crispy and satisfying start to your day.
Get Free Recipes + A Meal Plan Made by A Nutritionist.
Conclusions
Incorporate these healthy breakfast choices into your busy mornings, and you'll find that nourishing yourself well doesn't have to be time-consuming.
With these smart options, you can kickstart your day on a nutritious note and stay energized throughout your busy day.
Remember, breakfast is the fuel that powers your day, so choose wisely and make it a priority to start your mornings on a healthy and delicious note!
FAQs
FAQ 1: Can I prepare these breakfast choices in advance?
Yes, many of these breakfast options can be prepped in advance for a quick and convenient morning meal.
Overnight oats, chia seed pudding, and egg muffins can be made ahead and stored in the refrigerator.
FAQ 2: Are these breakfast choices suitable for vegetarians?
Absolutely! These smart breakfast choices offer plenty of vegetarian options, such as fruit and yogurt parfaits, nutty quinoa bowls, and avocado & egg toast.
FAQ 4: Can I customize these breakfasts to suit my dietary preferences?
Yes, feel free to tailor these breakfast choices to your liking. You can swap ingredients, adjust portion sizes, and add your favorite toppings for a personalized breakfast experience.
FAQ: 5 Are these breakfasts suitable for kids?
Many of these options can be kid-friendly, such as smoothies, fruit and yogurt parfaits, and peanut butter banana wraps.
You can also involve your kids in the preparation process to make breakfast time enjoyable for the whole family.
FAQ 6: Do these breakfast choices provide enough energy for a busy morning?
Absolutely! These smart breakfast choices are designed to provide a balance of nutrients, including protein, fiber, and healthy fats, to keep you energized and satisfied throughout your busy morning.