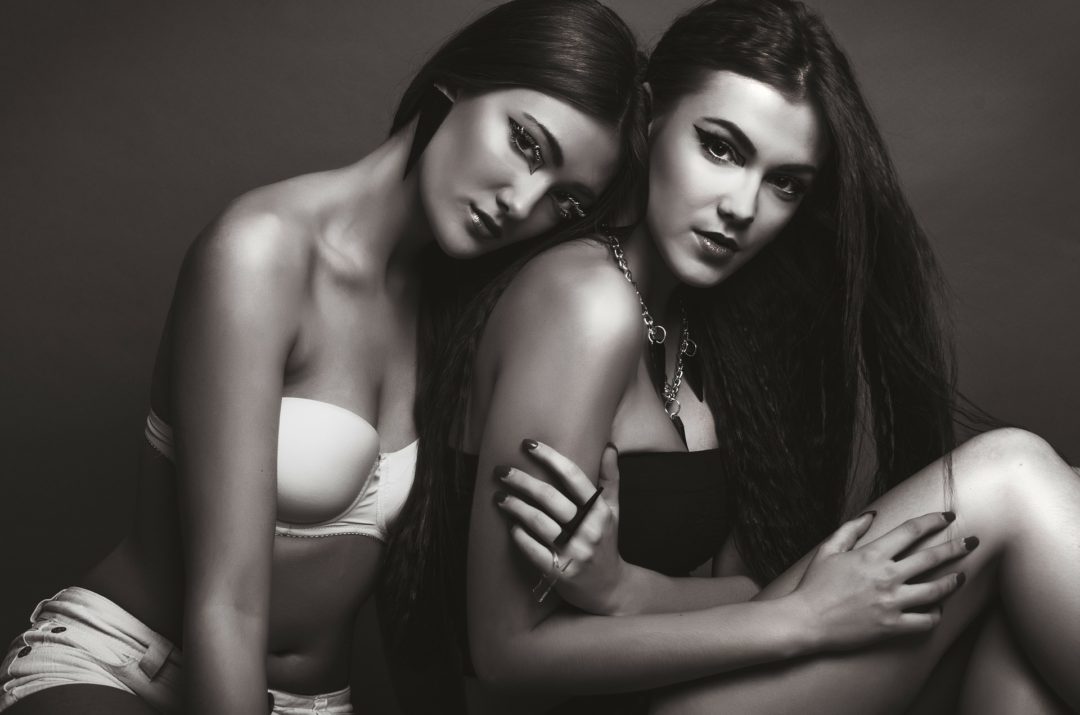 Best ways to show off your personality through style

Forget "You are what you eat"- You are what you wear! Personality and style are very closely related. Your style has a personality, and your personality gives you your style.
An individual's style of dressing plays an important role in enhancing his/her personality. It is rightly said that "a man is known by his dress and address". An individual's dressing sense speaks volumes of his character and personality.
Style is Evolution
Your Fashion Style will change over time depending on various factors relating to your lifestyle. However, being clear on who you want to present to the world is something that is unlikely to be drastically changed no matter what stage of life you're in.
Clothes mean nothing until someone lives in them. —Marc Jacobs
WHICH OF THESE MATCH YOUR STYLE
Casual, Comfortable, Simple, Approachable, Easy
Classic/Timeless, Dramatic Professional, Refined, Polished, Sophisticated
Sporty, Natural, Athletic, Active, Energetic
Retro, Eclectic, Unconventional, Unique
Bohemian, Free Spirit, Whimsical, Spirited
Rebel, Bold, Striking, Strong, Confident, Attention Grabbing
Romantic, Gentle, Soft, Pretty, Sensitive, Girly
Bombshell Magnetic, Emotive, Figure Hugging, Attractive, Flaunting
Trendy, Tonal, Basics with Bold Accessories, Contemporary
Fashion Personality Characteristics
Classic Style– A preference for timeless looks, beautiful but simple cuts in clothing, fine natural fabrics, and leather accessories. You are Traditional, proper, predictable, organized, reliable, loyal. You value grace, chic, and simplicity, sticking with things that have stood the test of time.
Casual Style– A person who doesn't "try too hard" to catch others' attention. Instead, it lets the wearer's natural good looks speak for themselves. You prefer to wear mostly simple, unpretentious pieces of clothing, rather than flashy, overly-showy pieces. Comfort is the name of your game.
Romantic Style– Girly, playful and spirited. Caring, nurturing, sensitive, soft-spoken, you make people around you feel comfortable. You like to accessorize and are fond of dressing up. Pretty, Prim and Proper- that's you!
Trendy Style– If you have a trendy style personality, it goes without saying that you like to wear the latest fashion trends, often wearing several trends at the same time. You are the updated fashionista who likes to spice up your closet by adding the latest fashion trends to your existing pieces. You enjoy being the first to show off.
Rebel/ Grundge Style– You are your own person. Attracted to dark, mysterious, urban style. A free-thinker who does not follow fashion trends, you wear whatever you please and don't care what anyone thinks of your look.
Active/Sporty Style – You are Direct, unpretentious, low-maintenance, and informal. Outdoorsy, clean, unfussy. At ease with yourself, and health-conscious. Usually athletically inclined, or at least a fitness enthusiast.
Retro Style– Ladylike and nostalgic. You have a love for the past and its values. An interest in fashion and the history of it. You enjoy styling your hair, makeup, and clothes reminiscent of the past.
Bohemian style- Relaxed and liberal. You like to seem natural and easygoing. A Free-spirit. You look like you just walked off the beach because of your relaxed vibe. You love romantic vacation spots. There's just that carefree, easy vibe about you.
The Bombshell Style – Alluring, glamorous, and confident. Sexy is your mantra. You love your curves and are ready to flaunt them. Luxury, trends, and practicality don't concern you. Above all, you live by the saying "Show them what you've got".
Although you have a preferred style personality it's perfectly fine to mix things up. You should never feel that you have to box yourself into one fashion persona exactly as it is defined. After all, these personas are just approximations of our own making.
Style preferences vary a lot from person to person, you should expect to describe yours using more than one. It could be several, or just two.
Fashion Tips
1. Don't buy something for just one occasion
We're all guilty of it. A wedding, a Reunion, a Friday night out. Heading somewhere exciting means we inevitably feel like we need something special and therefore something new to wear. However, more often than not, as much as we like the piece that we buy, it rarely gets more than one outing.
Instead of purchasing something specifically for certain events, try to have a few classic pieces in your wardrobe that are more versatile. Mix and Match, Accessorize well and soon it will achieve a new look.
2. The Big Sale and Hordes of Unused Clothing
Other than holding onto things that don't fit, many of us keep pieces that we know don't suit us. Sometimes we think "Someday" but the truth is that seldom happens. Trends change your body changes, If a piece of clothing doesn't make you feel confident and comfortable, it should have no place in your closet.
Another thing that we're also guilty of is the fact that we often buy things on a whim because it's a big trend or we hoard it because it's on sale even though the item doesn't suit us. Not only is this a waste of money it's also a waste of space.
3. Investment Pieces- Tried and Tested
It's easy to be won over by cheaper goods. But classic quality pieces are an amazing investment. Depending on how you mix and match them with your wardrobe, these pieces are actually very versatile, timeless and could serve you for years to come.
4. Don't go on extravagant shopping sprees
Often we get stuck in style rut. We feel like we have nothing to wear. When this happens, its tempting to go on big shopping sprees and end up spending huge amounts of money on trend-led items that end up sitting in our wardrobes forever.
5. Make an effort to discover new brands
Another reason we get stuck into style ruts is that we get attached to certain brands. It's great to have your core favorites, but there are always so many new, amazing brands hitting the market that are waiting to be discovered. From high-end designer labels to more affordable mid-range brands, keep exploring all year round. You'll end up with some truly special, stylish finds
6. Know your wardrobe inside out
It sounds obvious, but it's easy to forget what's sitting in our wardrobes – and, for many of us, there will be great pieces hidden away that haven't seen the light of day for years, or that will have been forgotten in the depths of our closets. So, before you go ahead and buy something new, make sure that you have a very clear idea of what is in your wardrobe.
7. Invest in what you already own
So many of us are guilty of throwing pieces away as soon as they are damaged, but just because something is a little worn does not mean it needs to be discarded. Invest in the pieces that you already have in your wardrobe by knowing where to get things fixed in your area. It is worth spending a little bit of money to get things fixed rather than re-buying.
7. Clothes swap with your most stylish friends
One great way of keeping your wardrobe feeling fresh is to swap pieces with friends. Whether you host clothes-swap parties online or just have a deal with one friend, trading clothes is a great way of having an exciting new wardrobe without spending any money or doing any further damage to the environment.
8. Wear my Spare
Do a closet Overhaul- then have a Sale! Not only are you making money selling items that do not serve you anymore. You're also giving others a chance to update their wardrobe and snag your once-loved pieces at an affordable price.
In Conclusion
So what's your style? How do you combine the different components of your style persona? Do you think it is important to have a cohesive style?
No matter what style combination you're in don't forget that there is more than one message here, we are all unique and it's likely we won't fit exactly into only one style.
More than anything we should not be defined by our clothing or the way we look. More than that we should strive to be confident about our personality, intelligence, and talents.