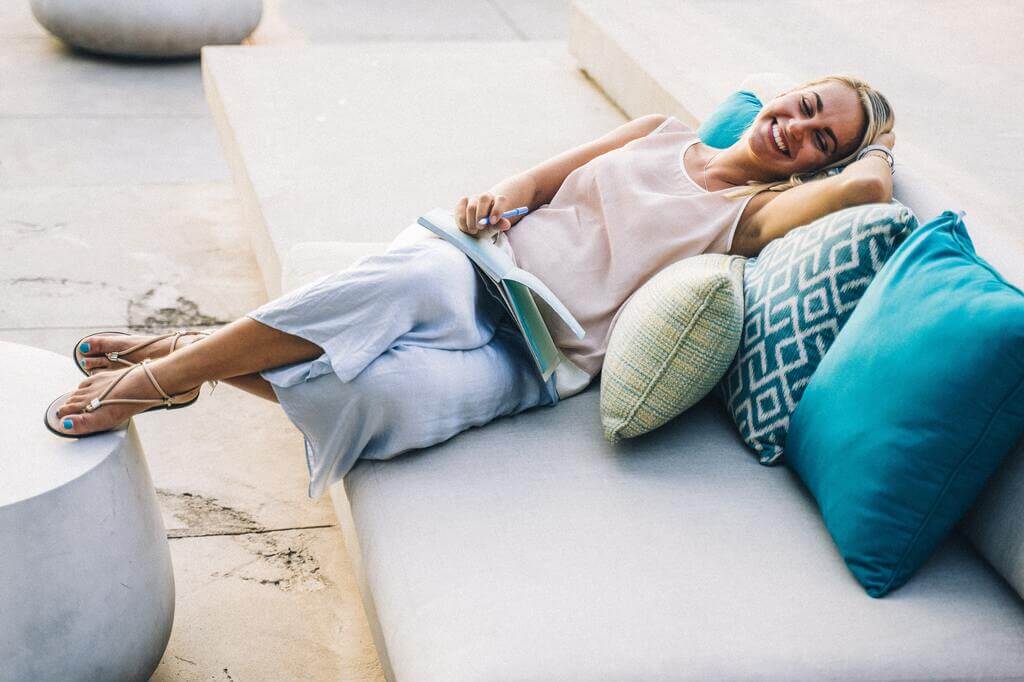 If you are not in control of the success in your life: Its time to be Accountable
Accountability is the quality or state of being accountable. Self-accountability or Personal accountability means that you are responsible for your choices and actions. It means you are the first and last line of defense for your integrity and Self-discipline.
When you're personally accountable, you take ownership of situations that you're involved in. You take responsibility for what happens whether good or bad. You don't blame others, justify, rationalize and make excuses. You rise above if things go wrong and you do your best to make things right.
But more than just following through, accountability also means admitting mistakes or owning up to your shortcomings. Whether those promises were made to yourself or to others, accountability for them remains equally important.
Determine your Locus of Control
Locus of control is a psychological concept that refers to how strongly people believe they have control over the situations and experiences that affect their lives. In more than 50 yrs of research, Psychologists have determined that your locus of control is the determining factor of your happiness or unhappiness in life. Here's why:
---
AFFILIATE DISCLOSURE: Some of the links in this post may contain affiliate links. This means that If you make a purchase through these links, I might get a commission at no extra cost to you. For more information please review our Privacy Policy.
---
Internal Locus of Control– A person with an internal locus of control is a person who feels that he is in complete control of his life. This person feels strong confident and powerful and generally optimistic. He feels very much in charge of his or her destiny.
External Locus of Control– A person with an external locus of control is a person who feels controlled by external forces- like their boss, marriage, finances, childhood problems, and current situation. They are those that feel out of control and as a result feel angry, negative, hostile, and disempowered.
How much of your success in life would you say is up to you?
If your mindset is conditioned to believe that you're at least 80% responsible for your success and that 20% depends on unforeseeable forces then you'll likely be successful. However, If you blame your problems and failures—big or small, personal or professional, on bad luck or on other people, then you may be set to fail.
The good news is that accountability is not just a mindset, it's also a skill-set, something that is learnable. And why do you even need to know this? Well, because being accountable has its benefits.
Benefits of Self-Accountability
You're less anxious or stressed because you are in control and have a plan in place
You are confident because the thoughts that govern your choices, actions, and behaviors towards outside conditions are stable
Your productivity will improve thanks to better time management skills
You can achieve life balance because you can better determine what is important and not important to you
You will have a better grasp of your long-term goals because you can hold yourself accountable
Your personal and professional interactions will be more positive
You will live a healthy, happy lifestyle because you are responsible for your overall health
How to Be More Accountable
Personal accountability isn't a trait that people are born with, it's a way of living that you can learn.
Strategies for Accountability
You are Responsible– Responsibility is a choice, a decision to take control of yourself and your life. You believe that success or failure is up to you.
Recognize your power. We all have the innate capability to be 100% responsible. Yet, most of us don't realize or are afraid to admit that we alone have the power to make changes. Sure, you can give that power away, but that is a conscious choice; it doesn't happen without your permission.
Develop your own strategy– You are responsible for the personal strategic planning of your own life and you are responsible for the overall management, setting goals, making plans, and performing to get results
Accept what is- Whatever situation you are in right now is a result of the choices and actions you made years ago. If you are not happy with where you are right now, you can only take ownership moving forward. There is no time and space for regrets. What's important now is what you do with what you have moving forward.
Be honest– Success in life only comes when you're completely honest with yourself, and with others. This means setting aside your pride, and admitting when you've made a mistake.
Self-empowerment– By empowering yourself, you do the actions and take the risks to achieve the results you are aiming for. Rather than waiting for opportunities to fall from heaven, be bold— step outside the box, make things happen, and be answerable for the outcomes.
Manage expectations–  The most direct route to self-empowerment is to be clear about expectations not only what you expect, but also what's expected of you.
Take back your time– Time is our most expensive commodity because we can't buy it back. Use Time Wisely:

Learn to say NO to opportunities, requests, or tasks that do not serve your overall goal.
Get a firm grip on procrastination as it is a common way to avoid responsibility.
Do the things you need to do now— delays will only make things worst.

Make Changes– Accountability can open up powerful learning opportunities. When something does not go as planned, ask for feedback. Problems are obstacles to solve and to learn from. Take the lesson and look for ways to do things differently in the future.
Take inventory– Reflect on your day, too. spend some time at least once a day or once a week to ask yourself some powerful questions relating to your daily life, your goals, the lessons learned, and the changes you plan to make.
Unlike responsibility (the "before") and self-empowerment (the "during"), Personal accountability is the "after". It's a willingness to answer for the outcomes of your choices, actions, and behaviors. Take control, Be accountable and design a life you have always wanted to live.
If you enjoyed this article check out a related post LIFE BY DESIGN: THE SECRET TO LIVING YOUR BEST LIFE
SHARING IS CARING