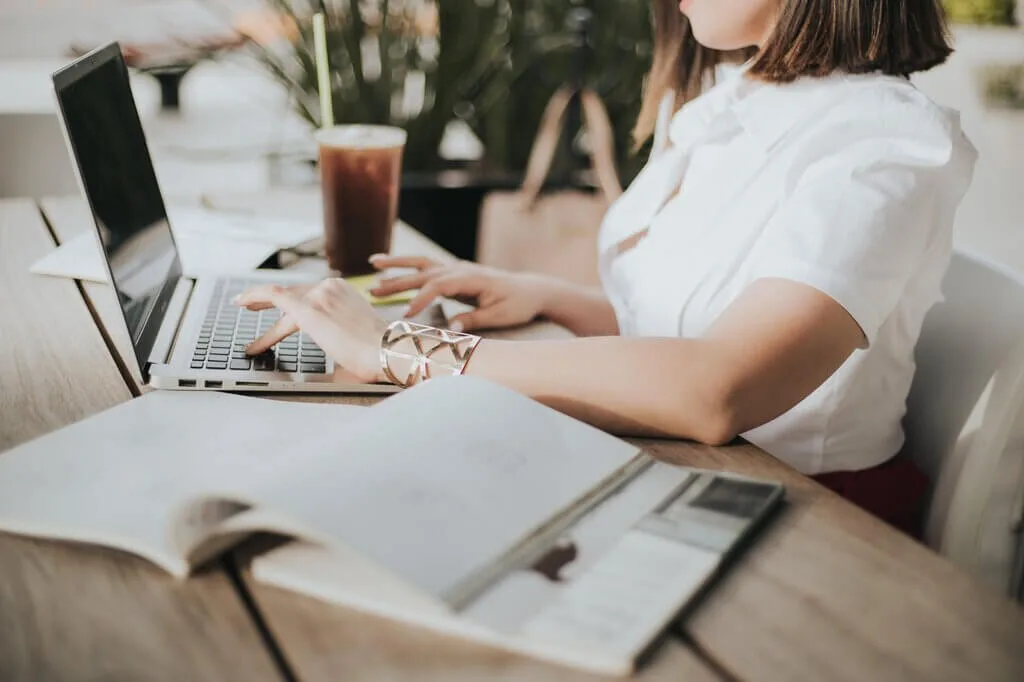 Harness the Power of AI: 13 Lucrative Opportunities Unveiled

In today's digital age, opportunities to generate income online are aplenty. Whether you're looking to earn a side income or dive into full-time online entrepreneurship, these proven methods cater to beginners and seasoned enthusiasts alike. Let's explore 13 lucrative avenues that can set you on the path to financial success.
Table of Contents
Is it Possible for Beginners to Earn Money Online?
Embarking on an online venture can seem overwhelming, especially for newcomers. However, there are several proven methods that are beginner-friendly and can pave the way for a consistent income stream.
Let's explore these accessible opportunities, including how AI can play a role in simplifying tasks and improving the chances of success.
Utilizing AI for Online Income
AI has the potential to generate passive income or enhance online income streams. Some include:
Automated Content Creation: AI-powered tools can generate written content, such as articles, blog posts, and product descriptions. You can monetize this content by publishing it on your website or through content platforms, earning revenue from advertising, affiliate marketing, or sponsored content.
Algorithmic Trading: AI-driven trading algorithms can analyze market data and execute trades on your behalf in various financial markets. While it involves risks, successful trading can lead to significant passive income.
Chatbots and Customer Support: Implement AI-driven chatbots on your website or e-commerce platform. These bots can handle common customer queries, process orders, and enhance user experience, potentially increasing sales and revenue.
AI-Managed Investments: Some investment platforms use AI algorithms to manage portfolios, automatically adjusting assets for optimal returns. By investing through these platforms, you can earn passive income through dividends and capital appreciation.
Automated Email Marketing: AI can optimize your email marketing campaigns by personalizing content and scheduling sends. This can lead to higher engagement, more
13 Proven AI-Driven Opportunities
1. Craft Captivating Audio Tours
Are you a local expert, knowing your hometown inside out? Do friends always turn to you for tips on hidden gems and hotspots?
If so, monetizing your knowledge through audio tours could be a swift and lucrative venture. Start by crafting a compelling script, weaving together the town's highlights, historical sites, and offbeat treasures. Infuse it with interesting facts, personal anecdotes, and local legends.
While the popular sites draw tourists, it's the secret spots that leave lasting impressions. Dive into research, uncovering local mysteries, and promoting award-winning establishments. Consider partnering with local businesses to offer discounts or commissions, creating a win-win for all.
AI can help in this opportunity by providing data analytics on popular tourist spots and local preferences. It can also assist in automating the editing process, ensuring high-quality audio tours.
After finalizing your script, record and edit using tools like Audacity. Share your audio tour on platforms like Airbnb Experiences and GuidePal, connecting you with virtual travelers and on-site tourists alike.
Remember, initial reviews are crucial. Encourage satisfied customers to leave positive feedback. If there's room for improvement, be proactive in offering refunds and gathering suggestions. As positive reviews accumulate, your tour's popularity and earnings will soar.
2. Transform Videos into Short-form Content: TikTok and IG Reels
Turning long-form videos into bite-sized content for platforms like TikTok, Instagram Reels, or Snapchat Spotlight can be a lucrative gig. Content creators often seek assistance in reformatting their content for broader audiences.
AI can assist by providing video editing tools that automate the process of condensing content while maintaining its essence. Additionally, it can offer insights into trending topics and styles on these platforms.
Identify creators with substantial long-form content but limited presence on short-form platforms. Established creators are more likely to invest in your services. Pitch the idea of expanding their reach without adding to their workload.
Deliver engaging clips that encapsulate the essence of the original content. Look for standout moments, thought-provoking statements, or humorous segments. Editing is key; leverage text overlays, effects, and transitions for impact.
To monetize, set prices based on project complexity and quantity of clips. Cultivate long-term client relationships for referrals and gradually adjust your rates as you gain experience.
3. Offer Printables on Platforms like Etsy or Creative Market
Etsy is a treasure trove of opportunities for creative minds. One hassle-free way to earn online is by selling digital printables — from calendars and planners to decor and educational materials.
AI can help by providing design templates, assisting in creating eye-catching printables, and suggesting popular trends in the printable market.
Identify a niche with high demand. Consult the Etsy Trends Report for insights. Design distinctive, high-quality items using tools like Canva or sources from Creative Market.
Establish your Etsy shop, crafting compelling titles and descriptions with relevant keywords. Pricing should align with market rates.
Post setup, the income largely becomes passive. Upon purchase, customers receive their printables instantly. Focus on standing out through unique, eye-catching designs and strategic Etsy SEO.
4. Develop Educational Courses
Packaging expertise into an online course is a popular income stream. Platforms like Thinkific, Udemy, and Coursera, or your own website, open up a global audience.
AI can assist in course creation by providing content suggestions, structuring modules, and even offering automated assessments for students.
Specialize your course content for maximum impact. Delve deep into a specific area to distinguish yourself from competitors.
Outline the course, breaking down fundamental skills into modules. Mix media formats for diverse learning experiences. Ensure content is dynamic, easy to grasp, and valuable.
Create crisp, visually appealing content using tools like Camtasia or ScreenFlow. Promote the course through snippets, success stories, and behind-the-scenes on social media.
5. Offer Tutoring Services
Blessed with the ability to simplify complex concepts? Tutoring could be your forte. Identify subjects you excel in and back it up with credentials.
AI can aid in tutoring by providing access to a wide range of educational resources, personalized learning plans, and tracking progress for students.
Set your rate and availability. List services on platforms like Preply or Tutor.com. Position yourself as a reliable, empathetic presence. Conduct lessons via platforms like Zoom or Skype, providing a seamless experience for your students.
6. Become an Audiobook Narrator
If you possess an engaging voice, narrating audiobooks can be a lucrative venture. Cater your narration style to the genre of the book, allowing your enthusiasm to shine.
AI can assist in audiobook narration by offering voice modulation tools, suggesting suitable background music, and even providing guidance on tone and pacing.
Invest in basic recording equipment and prepare voice samples showcasing your range and versatility.
Explore platforms like ACX or freelancing sites for audiobook narration gigs. Personalize each character's voice and maintain consistency throughout the book.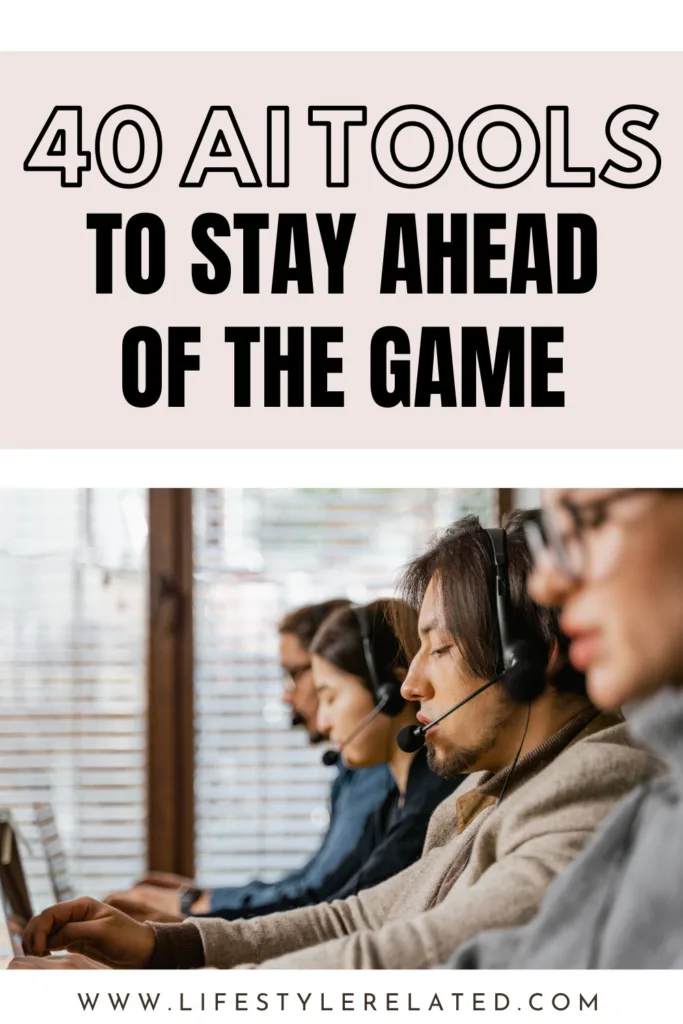 7. Master Podcast Editing
Podcasters often seek editors to refine their content. Cut out unnecessary elements, enhance audio quality, and apply technical adjustments.
AI can aid in podcast editing by providing automated editing software that refines audio quality and even offers suggestions for seamless transitions.
Utilize industry-standard software like Adobe Audition or Audacity. Craft samples showcasing your editing prowess.
Find gigs on platforms like Fiverr, Upwork, or podcast-specific communities. Determine rates based on complexity and experience.
8. Offer Translation Services
Fluent in multiple languages? Translation services are in demand. Specialize in specific niches, considering cultural nuances and idioms.
AI can assist in translation services by offering automated translation tools, ensuring accurate and contextually appropriate translations.
Build a portfolio showcasing your expertise. Seek clients on platforms like ProZ and TranslatorsCafe.
9. Test Websites & Apps
Companies value user feedback on their websites and apps. Register on platforms like UserTesting and provide detailed insights.
AI can assist in this opportunity by providing automated testing tools, ensuring efficient and effective testing processes.
Qualify by completing sample tests. Maintain a clear, articulate verbal commentary during tests.
10. Craft a Profitable Blog
Transform your passions into a profitable venture by creating a niche blog. Offer unique insights and engaging storytelling with popular hosting sites like Bluehost or Hostinger
AI can assist in blogging by providing content suggestions, optimizing for SEO, and even automating social media sharing.
Monetize through sponsored posts, affiliate marketing, and advertising. Remember, building a community and portfolio is key before substantial income accrues.
11. Freelance Your Skills
Leverage your expertise by freelancing. Develop a compelling portfolio and join platforms like Upwork, Fiverr, or niche job boards.
AI can assist in freelancing by providing access to job-matching platforms, suggesting suitable projects based on your skills, and even automating certain aspects of client communication.
Exceed client expectations for repeat business and positive referrals.
12. Monetize Social Media Management
Leverage your social media savvy by managing accounts for businesses. Identify opportunities for improvement and pitch your expertise.
AI can assist in social media management by providing analytics tools, content scheduling, and even marketing. Consistency, engagement, and staying updated on trends are key to success.
Click here: For Popular Social Media tools you can use.
13. Become a Chat Agent
Utilize your interpersonal skills by becoming a chat agent. Provide support, advice, or companionship through messaging apps.
AI can assist in chat agent roles by offering automated responses for common queries, ensuring timely and accurate customer support.
Position yourself as a reliable, empathetic presence. Seek opportunities on platforms like Upwork or specialized agencies.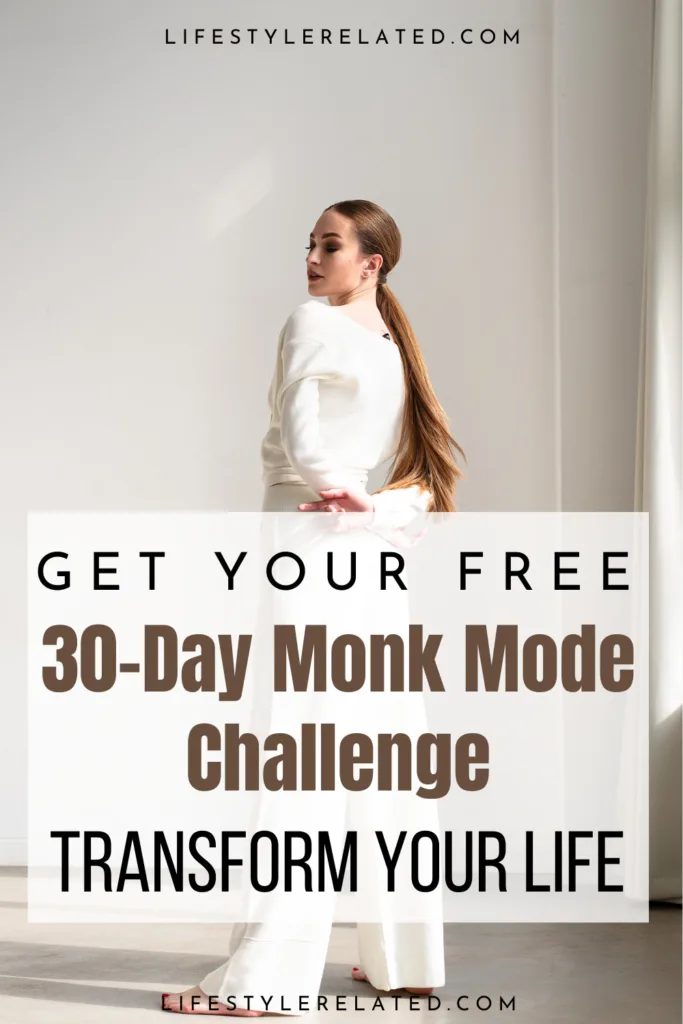 Start your Online Career or Business with the Monk Mode Challenge.
FAQ
FAQ 1: How quickly can I start earning from these methods?
The timeline to start earning varies based on the method you choose. For example, offering printables on Etsy can yield quick results, while developing educational courses may take more time to gain traction.
FAQ 2: Do I need advanced technical skills for these ventures?
While technical skills can be beneficial, most of these methods can be pursued with basic equipment and software. Additionally, there are ample resources available to help you get started.
FAQ 3: What is the earning potential for these online income streams?
The earning potential is highly variable and depends on factors such as your niche, marketing efforts, and quality of content or services. With dedication, some of these methods can lead to substantial income.
FAQ 4: How can I market my services effectively in these online ventures?
Building a strong online presence through social media, a professional website, and engaging content can significantly boost your marketing efforts.
Additionally, leveraging platforms specific to each method can help you reach your target audience.
FAQ 5: Are there any costs associated with starting these online income streams?
While some methods may have initial setup costs, many can be started with minimal investment. For example, offering tutoring services or becoming a chat agent requires little to no upfront expenses.
FAQ 6: Where can I find these AI tools?
Ready to start your Online Career? Read more: THE RULE OF 100: 100 CONSISTENT STEPS TO SIX-FIGURE SUCCESS
Wrap Up
In the dynamic digital landscape, AI-empowered opportunities for online income are virtually limitless. Whether you opt to harness your creative talents, deliver educational content, or offer valuable services, the potential for success is within reach.
It's crucial to bear in mind that maintaining consistency, unwavering dedication, and a readiness to adapt are the cornerstones of thriving in this competitive online market.