Surprising Celebrity Skincare Secrets you can do now

Most of us think we have to spend a million bucks to look like a million bucks. True, beauty is only skin deep, but skincare products nowadays can really cut deep into your pockets. However, investing in smart skincare doesn't necessarily mean you have to break the bank, you don't need to spend more to achieve that flawless skin- You just have to be creative.
And what better time to ramp up your Self Care. Let go of the negativity and take time for yourself. According to Berkeley Wellness, it's committing to and following a routine that will benefit the health of your body's largest organ your skin, while harnessing the benefits of your psychological well-being.
Skin Caring is Self Loving
According to Steven New, DO, a dermatologist from Northwestern Medicine. "An ounce of prevention is always better than a pound of cure. Investing in a skincare regimen lays down the groundwork for preventing skin problems in the future. It prevents long-term and permanent damage by avoiding skin issues at an early stage. The key to skin resiliency is knowing your skin and treating it well."
---
AFFILIATE DISCLOSURE: Some of the links in this post may contain affiliate links. This means that If you make a purchase through these links, I might get a commission at no extra cost to you. For more information please review our Privacy Policy.
Petra Strand, founder and, creator of beauty brand Pixi, tells Moneyish, "Of course, high-end, luxe products are divine to use, but there are alternatives with really interesting results-driven formulations that are more pocketbook-friendly." So how can you take care of your skin without emptying your pockets? "Skincare should be about daily maintenance. Having an effective routine [where] you cleanse, tone, and moisturize is the way to go," says Strand.
Celebrity Skincare Secrets
Hydration
"Definitely drink a lot of water and get a lot of sleep. I know it's cliché, but the most I ever see a difference in my skin is when I'm well-rested. That makes the biggest difference in how your skin glows—the texture and coloring of your skin"- Lea Michele.
Ice cold H20
Dunking your face in ice-cold water! Gwyneth Paltrow and bestie Kate Hudson swear by this DIY facial! It instantly revives your skin, reduces swelling, and tightens your pores. Just place some ice in a bowl with water, then dunk your face in for 30 seconds. Sounds painfully cold, but it's actually so refreshing-Kate Hudson and Gwyneth Paltrow
Eventually, I had to start taking care of myself," explains Ricky Martin. Now, he turns to a handful of inside-out complexion-saving tools, such as alkaline water, eye pads, an antioxidant moisturizer, and ice cubes, the last of which he glides over his skin to boost circulation.
Cleansing
"The morning cleansing is really, really important to set your face for the whole entire day, lather up, and rinse with lukewarm water- Jennifer Lopez – Also, from the time you're very, very young, you have to wear sunscreen, that is probably one of the biggest things that I did from a very young age that helped preserve my skin."
"Wash your face every night using a hot terry cloth washcloth. It acts as a natural exfoliant by loosening dead skin cells, opens up the pores, and softens the skin, prepping it for your night treatments."- Kris Jenner
The first thing I do in the morning is run my basin with some warm water, and dampen my face cloth in it. I really just take a deep breath and move it around my face and kind of soften up the skin. – Rosie Huntington Whiteley
"K-beauty taught me to double cleanse, and I'm forever grateful for the lesson; I'm a double cleanser for life now,"- Kerry Washington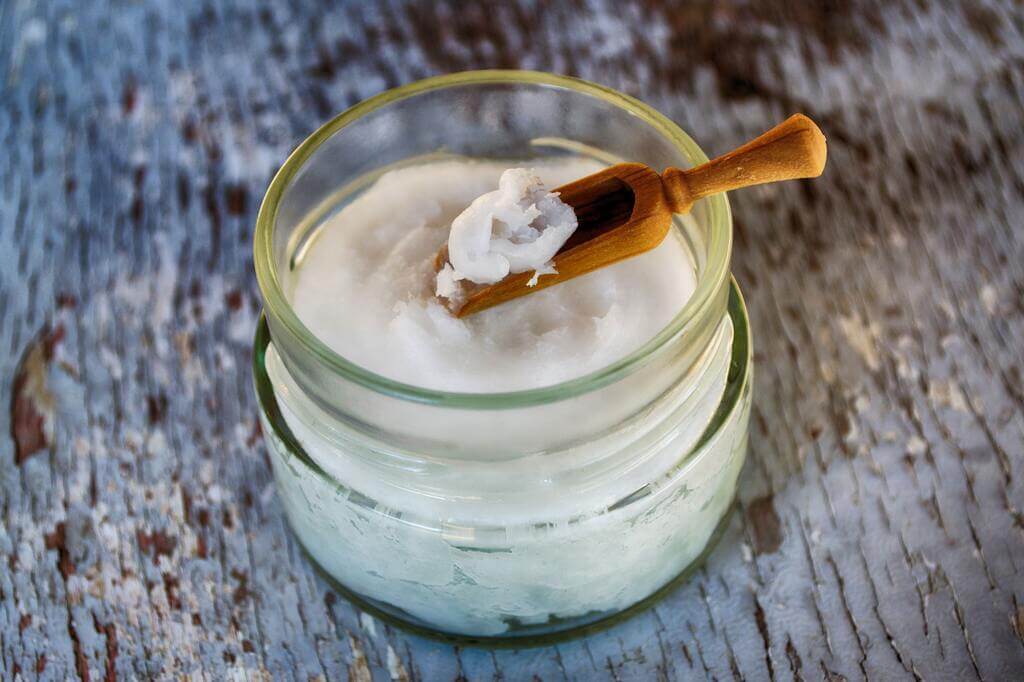 Exfoliation
"I start every day by exfoliating my face," says Christie Brinkley." That's something I've done for the past 40 years. I feel like it's really contributed to my skin feeling fresh and smooth. Forty years ago, I read an article that said men always look five years younger than women who are the same age. They contributed that to them shaving every day, and the daily exfoliating with shaving made their skin look younger. I was like, I'm not going to let them get away with that!
"You take the dry brush and, starting at your feet and working up, sweep it all over your body in light, firm strokes, always brushing toward your heart. It's fantastic for circulation and it helps smooth cellulite. I do it every night before I get in the bath."-Gwyneth Paltrow
Homemade
"I have tons of beauty secrets and recipes that have been handed down from one generation to the next, so to speak, and they still continue to work like magic. A really easy mask to create that will help brighten your skin and take away the dullness uses yogurt as the key ingredient," says Priyanka Chopra. "Just mix equal parts of yogurt and oatmeal (about 1–2 tablespoons each) with turmeric (about 1–2 teaspoons). Mix, apply, and leave for half an hour and wash off with lukewarm water."
"My main products actually come from my mother's kitchen. She is an herbalist, and we make our own moisturizers and oils. The key is the oil, though, which comes from my Guyanese grandmother. She had the most amazing skin, and I follow her regimen," says Leona Lewis.
Cate Blanchett gets a little more creative and makes a homemade body scrub using olive oil, grapefruit juice, and sea salt.
The secret to Halle Berry's gorgeous skin- coffee grounds! Halle adds them to her body wash and uses them as an exfoliant to help prevent cellulite. The gentle exfoliation of the coffee grounds along with the caffeine increases blood flow while also smoothing the skin. It also increases circulation and can help with the retention of water.
Moisturize
"The one thing I swear by is moisturizer—and lots of it," she said. "I'll moisturize my face about six times a day and my neck about 10 times a day. Lightly dab it over your face, and it instantly makes you glow." –Elizabeth Hurley. Note: according to Dermatologists twice a day is standard, but if she sees the results, why not?
Good Old Vaseline
Rachel Bilson says that she likes to take off her makeup with Vaseline. She says it quickly and easily removes her makeup off her face after a long day. Not only is Vaseline a quick way to remove your makeup, but it's also gentle on the skin and ultra-moisturizing as well.
Jennifer Aniston's eye cream. Every night after taking her makeup off, she puts some Vaseline under her eyes and swears by it preventing lines and wrinkles. Not only that, but Vaseline is also extremely moisturizing and we all know how important it is especially as our skin begins to age to keep the under-eye area hydrated
Massage
"I think that anything you can do to remove stress will give you a better glow. That's the number one answer. I am big on massage when I can," – Cate Blanchett
"A new step to my morning and evening beauty routine is using a rose quartz gua sha stone to practice the ancient healing technique," Miranda Kerr "It's used to massage your face and neck to stimulate circulation and reduce puffiness while lifting, toning, and sculpting. I use this technique daily for a 5-minute facial massage with a facial oil as it also helps it absorb deeper into your skin."
"I do facial exercises from one of my favorite aestheticians, Nichola Joss, who basically has you sculpt your face from the inside out. I swear it works, as silly as you may feel. On the days I do it, my cheekbones and jawline are way more sculpted. – Meghan Markle
Vitamins
"You need water to look young and to lubricate your joints and your face, and you need hyaluronic acid to help carry that water to your skin. I've been looking into different vitamins, like acid vitamins, glucosamine vitamins, sodium chondroitin, which is part of a hyaluronic acid system."- Olivia Munn
"Omega 3 Fish oil, so good for the skin"- Victoria Beckham
Sleep
"We spend a good portion of our lives asleep—or trying to sleep—and the quality of that time spent sleeping determines our mood and our mental sharpness, and not just the next morning but the next years of our life- Cameron Diaz
Sun Protect
Instead of using adult sunscreen, I use baby SPF, which is stronger than most adult SPF's so you get the ultimate coverage from the sun's harmful rays – Shakira
"Stay out of the sun, drink lots of water, and find creams that work best on your skin type. Also, eat lots of berries; they're full of antioxidants" – Olivia Palermo.
No Touch
Kendall Jenner said that one of the biggest rules she learned was simple, "never touch your face." On average, we touch our face three or more times per hour, doing this is like rubbing off the dirt and oil from our hands to our face. The result? Breakouts.
Bonus: Haircare
The beer hair rinse trick has been around for a while. Beer helps prevent hair fall due to its vitamin B and amino acids, and the alcohol helps to remove buildup. Vitamin B regulates the oil production of the scalp. The yeast is also great. It has an acidic pH, which means it closes the hair scales and as a result makes the hair shine -Catherine Zeta-Jones
Conclusion
No matter how you think of it, your skin is very important. It covers and protects everything inside your body. It is your largest organ and the first thing you see every day. But more than that, your skin health is not only for your appearance, more importantly, your skin performs so many essential tasks for your body. This alone tells you the importance of caring for your skin.
With this in mind, take a look at the list above and try what works best for you. You can also check this post 6 WAYS TO SLOW DOWN SKIN AGING, and THE KOREAN X JAPANESE SKINCARE CRAZE.
References:
Well+Good, Byrdie, Redbook, Oprah Mag, Huda beauty, InStyle, Glamour, Women's health, Instagram, The Body Book, birchbox, thethings.com, Bethbenderbeauty.com