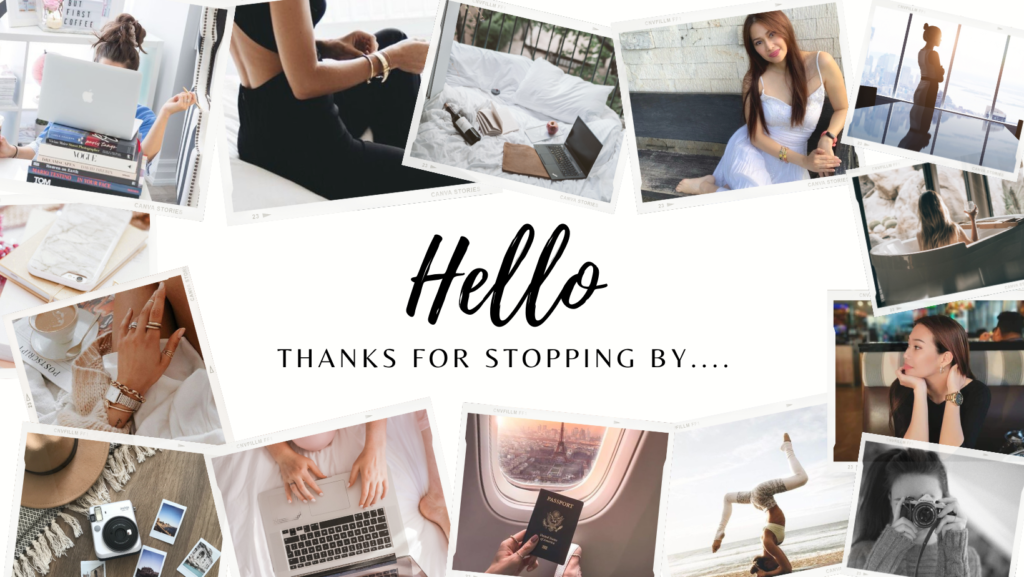 I'm so beyond grateful that you landed on this page and I can't wait to show you all the possibilities that your life has to offer.
When I started this site, I was driven by a passion for becoming the best version of myself. I wanted to define and become who I wanted to be, I wanted to take control of my narrative as I draft the landscape of my life. I believe it's possible to strive to become the best version of yourself while accepting yourself exactly as you are.
Little did I know, that a lot of amazing people are on the same journey as me. Thanks to the support and encouragement of this small community of like-minded individuals this curated project has evolved and been brought to life through Articles, Resources & Products focused on Inspired Mindset, Lifestyle, Entrepreneurship, & Wellness.
"Whatever circumstances you were born into, whatever family life and education you had or didn't have, you came here to make your dreams come true, and no matter where you are now, you are fully equipped with everything you need to do it!"
― Rhonda Byrne

Lifestyle
Who are you? What kind of life do you want to live? I've always believed that "Life is who you are and Style is how you live". You have the power to design yourself, your life, and that small world that surrounds you.
Inspired Mindset
It's all about striving to become the best version of yourself while accepting exactly who you are. Everything starts with your Mindset- your mental attitude, your set of beliefs that shape and influence how you think, feel, and behave. If you're not happy with the negativity within, then join me in self-curation – create new habits and let go of limiting beliefs, change your values, develop your attitude/personality, be mindful of negative thoughts and influences, and submerge yourself in a positive, healthy environment.
Wellness
Yesterday does not matter, what matters is today. See the magic that happens when you start to live consciously. When you take care of not only your mind but most importantly your body. We only have one. Living a Healthy lifestyle embraces fitness, diet, self-care, self-love, emotional stability, and more.
Lifestyle Entrepreneurship
Why Lifestyle + entrepreneurship? Because in this modern world, the internet encompasses almost everything. It allows you to build a career or business & work anywhere in the world, at any time you want.
It's not about your CV but more about what you can do. If you have a passion for something, a skill, something to offer, or a product to sell and you are willing to learn, you can start anytime.
This is my dream that I share with you all, a glimpse of infinite possibilities, to keep you informed, to empower you, to help you Draw your box, Curate your identity, and design the life you want to live.
Are you with me?!