In today's interconnected world, maintaining a healthy private lifestyle is increasingly challenging. The pressure to share every detail of our lives on social media leaves us feeling overwhelmed and exposed.
Oversharing can lead to sadness, betrayal, embarrassment, and regret. Our loose tongues inadvertently reveal our private details and dirty laundry, inviting distorted versions of our stories.
This damages our reputation, self-esteem, and self-worth. However, within this bitter lesson lies the power of discretion. By incorporating specific practices, we can reclaim our privacy and cultivate a fulfilling private lifestyle. Here are twelve secrets to guide us on this transformative journey:
Table of Contents
Why You Should Keep Your Personal Life Private
1. Your personal choices do not require the approval of others
By keeping your private matters to yourself, you free yourself from the need for external validation. You don't need someone else to dissect your flaws and personal decisions. By maintaining your privacy, you safeguard your individuality and protect your choices from unnecessary scrutiny.
2. Keeping things private shields you from unwanted opinions about your life and the people around you
When you disclose too much, you invite others to pass judgment and offer unsolicited advice. But by preserving your privacy, you maintain control over your narrative and protect yourself from unnecessary criticism.
3. You stop caring about other's opinions
When you're not constantly sharing your personal life, you liberate yourself from the weight of seeking validation from others. You can focus on living authentically without the need for external affirmation.
4. TMI, or "Too Much Information," can cause a myriad of problems
By withholding unnecessary details, you avoid potential misunderstandings, conflicts, and even reputational damage. Sharing selectively ensures that you maintain healthy boundaries and protect yourself from the negative consequences of oversharing.
5. Keeping things private also significantly reduces drama in your life
When you refrain from sharing every detail, you minimize the likelihood of being entangled in gossip and unnecessary conflicts. By avoiding unnecessary drama, you create a more peaceful and harmonious environment for yourself.
6. Not everyone genuinely cares about your pain
While it's natural to seek empathy and support, the truth is not everyone really cares. In fact, disclosing your pain and vulnerabilities to the wrong people can lead to further disappointment and hurt. By preserving your privacy, you can be discerning about who you trust with your emotions and experiences.
Some individuals may exploit your vulnerabilities or use the information against you. By maintaining your privacy, you safeguard yourself from potential harm and manipulation.
8. Your business is no one else's business
By keeping certain aspects of your life private, you establish boundaries and protect your personal space. Not everything needs to be shared with the world. Some matters are meant to be cherished and kept sacred within the confines of your inner circle.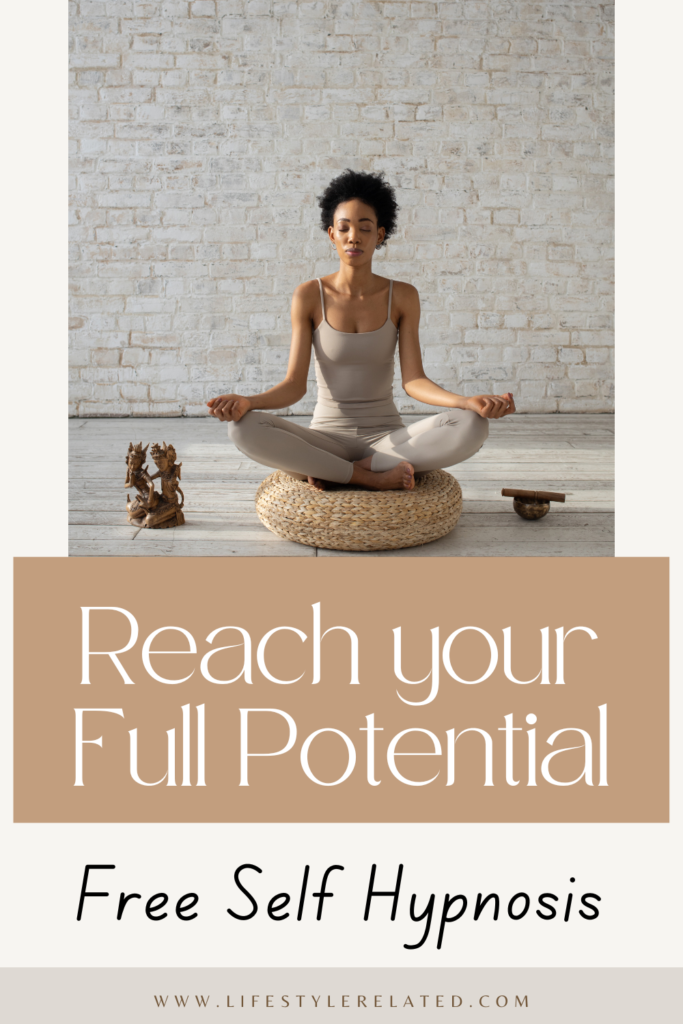 Choose from 100+ FREE hypnosis downloads
12 Healthy Private Lifestyle Practices
1. Embracing the Power of Discretion
In a world where oversharing and constant connectivity have become the norm, it is crucial to recognize the importance of discretion.
Discretion refers to the practice of carefully choosing what we share with others, both online and offline, and being mindful of the impact our actions may have on our well-being.
By embracing discretion, we can protect our privacy, cultivate meaningful relationships, and find balance in our lives.
2. Setting Boundaries: Protecting Your Personal Space
Establishing boundaries is essential for maintaining a healthy private lifestyle. Clearly define what is acceptable and what is not in terms of the information you share with others.
This includes setting limits on how much personal information you disclose online, as well as establishing boundaries with friends, family, and colleagues regarding topics that are off-limits for discussion.
Related post: 10 STEPS TO EMBRACING INDIVIDUALITY AND OWNING YOUR AUTHENTIC SELF
3. Choosing Your Inner Circle: Surrounding Yourself with Trustworthy Individuals
Building a strong support system starts with carefully choosing the people you allow into your inner circle. Surround yourself with individuals who respect your privacy and value discretion.
These trusted confidants will provide you with a safe space to share your thoughts and feelings without fear of judgment or betrayal.
4. Mindful Social Media Usage: Nurturing Authentic Connections
While social media platforms offer opportunities for connection and self-expression, they can also erode our privacy if used carelessly. Practice mindful social media usage by being selective about what you share online.
Consider the potential consequences before posting personal information, and focus on nurturing authentic connections rather than seeking validation through likes and comments.
5. The Art of Listening: Honoring Others and Cultivating Deeper Relationships
Discretion extends beyond what we share about ourselves; it also involves actively listening and respecting the privacy of others. Cultivate deeper relationships by practicing active listening and allowing others to share at their own pace.
By demonstrating respect for their boundaries, you create an environment of trust and understanding.
6. Keeping Secrets: Respecting Confidentiality and Building Trust
Confidentiality is the cornerstone of discretion. When someone confides in you, honor their trust by keeping their secrets. Respecting confidentiality builds stronger bonds and enhances your reputation as a trustworthy individual.
Remember, sharing personal information without permission can have lasting consequences and erode trust.
7. The Power of Solitude: Embracing Alone Time for Self-Reflection
Amidst the noise of daily life, carving out time for solitude is essential. Embrace moments of solitude to reflect on your thoughts, recharge, and gain clarity.
Disconnect from technology, go for a walk in nature or engage in activities that bring you joy and peace. Solitude allows you to reconnect with yourself and maintain a healthy private lifestyle.
8. Prioritizing Personal Well-being: Self-Care and Stress Management
Maintaining a healthy private lifestyle requires prioritizing your well-being. Practice self-care and stress management techniques that work for you.
This may include exercise, meditation, journaling, or engaging in hobbies that bring you joy. By prioritizing self-care, you nurture your overall well-being and create a strong foundation for a healthy private life.
Related post: EMBRACING SELF-CARE: A JOURNEY TO BETTER HEALTH AND HAPPINESS
Start your Life by Design with this Mindset Makeover Workbook
9. Unplugging and Digital Detox: Finding Balance in a Hyperconnected World
Constant connectivity can be overwhelming and detrimental to our private lives. Take regular breaks from technology by unplugging and engaging in digital detoxes.
Set boundaries around your technology usage, such as turning off notifications during designated times or implementing device-free evenings. Disconnecting from the digital world allows you to reconnect with yourself and the present moment.
10. Curating Your Digital Presence: Sharing Selectively and Mindfully
When it comes to your digital presence, quality matters more than quantity. Be selective about what you share online, ensuring that it aligns with your values and goals.
Consider the long-term implications of your posts and how they may impact your personal and professional life. By curating your digital presence, you maintain control over your privacy and reputation.
11. Practicing Gratitude: Fostering Contentment and Inner Happiness
Gratitude is a powerful tool for cultivating a healthy private lifestyle. Take time each day to reflect on the things you are grateful for. Expressing gratitude helps shift your focus from what you lack to what you have, fostering contentment and inner happiness.
By appreciating the small joys in life, you create a positive mindset that permeates your private life. Related post: THE TOP 10 SCIENCE-BACKED BENEFITS OF GRATITUDE YOU NEED TO KNOW
12. Seeking Professional Help: Confidential Support for Personal Challenges
In times of personal challenges, seeking professional help can be instrumental in maintaining a healthy private lifestyle. Whether it's therapy, counseling, or coaching, confiding in a trained professional allows you to navigate difficulties while safeguarding your privacy.
Remember, asking for help is a sign of strength, and seeking support can positively impact all aspects of your life.
Conclusion
Embracing the power of discretion and keeping certain aspects of your life private can bring about numerous benefits.
It allows you to reclaim control over your narrative, protect your emotional well-being, and shield yourself from unnecessary judgment and drama.
Your personal choices should not be subjected to the approval of others, and by preserving your privacy, you can cultivate a sense of autonomy, peace, and self-assurance. Remember, it's your life, and it's up to you to decide what to share and what to keep private.