Starting your day on the right note can have a profound impact on your overall productivity, happiness, and success. The way you begin your morning sets the tone for the rest of the day. By incorporating the Miracle Morning Routine into your daily life, you can supercharge your mornings and achieve greater clarity, focus, and fulfillment. In this article, we will explore the various elements of the Miracle Morning Routine and discover how it can transform your life.
Table of Contents
What is the Miracle Morning Routine?
The Miracle Morning Routine is a powerful and popular concept introduced by Hal Elrod in his book, "The Miracle Morning." It is a structured morning routine that combines several key practices to kickstart your day. By devoting time to activities such as meditation, affirmations, visualization, exercise, reading, and journaling, you can create a solid foundation for personal growth and success.
The 6 Elements of the Miracle Morning Routine
The Miracle Morning Routine consists of six core elements, each contributing to your holistic well-being and personal development. Let's take a closer look at each of these elements:
1. Silence: Meditation and Mindfulness
Starting your day with a few minutes of silence allows you to cultivate a calm and focused mind. Meditation and mindfulness practices help reduce stress, improve concentration, and enhance self-awareness. Spend at least five minutes each morning in quiet contemplation, focusing on your breath or using a guided meditation app.
2. Affirmations: Empowering Self-Talk
Affirmations are positive statements that help reprogram your subconscious mind with empowering beliefs. By repeating affirmations related to your goals, values, and self-worth, you can boost your confidence and cultivate a positive mindset. Create a list of affirmations that resonate with you and recite them aloud each morning.
3. Visualization: Creating Your Future
Visualization is a powerful technique that involves mentally picturing yourself achieving your goals and living your desired life. By vividly imagining your ideal outcomes, you activate the creative power of your subconscious mind. Spend a few minutes each morning visualizing your goals, seeing yourself already living them, and experiencing the associated emotions.
4. Exercise: Energize Your Body
Physical activity is essential for overall well-being. Engaging in exercise first thing in the morning not only boosts your energy levels but also releases endorphins, which promote a positive mood. Incorporate activities like yoga, jogging, or a quick workout routine into your morning to get your blood flowing and set a healthy tone for the day.
5. Reading: Expand Your Mind
Reading is a fantastic habit that allows you to gain knowledge, expand your perspectives, and stimulate your creativity. Dedicate at least 10 minutes each morning to reading a book, whether it's related to personal development, fiction, or any subject that interests you. This morning reading session can inspire and motivate you for the day ahead.
6. Scribing: Journaling for Clarity
Journaling is a powerful tool for self-reflection and personal growth. By putting your thoughts, goals, and emotions onto paper, you gain clarity and develop a deeper understanding of yourself. Spend a few minutes writing in a journal, expressing your thoughts, documenting your achievements, or jotting down your goals and intentions.
The Mindset Makeover Workbook is a powerful guide and workbook for transforming your mindset, conquering limiting beliefs, and unlocking your potential. This curated resource takes you on a transformative journey of self-reflection, exploring habits, inner dialogues, self-acceptance, and letting go of past baggage. It offers practical strategies to overcome fears, embrace accountability, and create an authentic life aligned with your dreams.
Implementing the Miracle Morning Routine
To make the most of the Miracle Morning routine, it's essential to establish a consistent and personalized morning ritual. Here's a step-by-step guide to help you implement the routine effectively:
Set Your Alarm: Wake up early enough to allow ample time for these activities. Aim to wake up at least 30 minutes to an hour earlier than your usual routine.
Designate a Morning Space: Create a calm and inviting space where you can comfortably engage in your planned activities. Arrange the necessary materials, such as meditation cushions, affirmations cards, books, and a journal, within easy reach.
Silence and Meditation: Find a comfortable position and focus on your breath or utilize guided meditation techniques. Start with just a few minutes and gradually increase the duration as you become more comfortable with the practice.
Affirmations: Repeat affirmations that resonate with you. Customize them to align with your personal goals, values, and aspirations. Affirmations should be positive, present tense, and emotionally charged.
Visualization: Close your eyes and vividly visualize yourself achieving your goals. Engage your senses and immerse yourself in the emotions associated with your accomplishments.
Exercise: Engage in physical activity that suits your preferences and fitness level. Whether it's a brisk walk, a yoga session, or a workout at the gym, choose activities that energize and invigorate you.
Reading: Select books or articles that inspire and educate you. Read for a specific duration, focusing on personal development, self-help, or any subject of interest that promotes growth.
Scribing and Journaling: Write down your thoughts, insights, gratitude, and intentions in a journal. Reflect on your progress, challenges, and lessons learned. Use this time for self-reflection and personal growth.
The Benefits of the Miracle Morning Routine
Implementing the Miracle Morning Routine into your daily life can bring about a wide range of benefits. Here are some of the positive effects you can experience:
Increased Productivity and Focus
By starting your day with intention and purpose, you set the stage for a productive day. The Miracle Morning Routine allows you to prioritize your goals and activities, ensuring that you tackle the most important tasks first. With improved focus and concentration, you'll find yourself accomplishing more and making progress toward your goals.
Enhanced Mental and Emotional Well-being
The various elements of the Miracle Morning Routine contribute to your mental and emotional well-being. Meditation and mindfulness practices promote inner peace and reduce stress levels. Affirmations and visualization help cultivate a positive mindset and build self-confidence. Journaling allows you to process your thoughts and emotions, promoting emotional intelligence and self-awareness.
Personal Growth and Self-Development
The Miracle Morning Routine is a powerful tool for personal growth. Through regular practice, you develop positive habits, expand your knowledge, and gain a deeper understanding of yourself. As you consistently engage in activities like reading, journaling, and affirmations, you'll experience continuous personal development and self-improvement.
Increased Energy and Vitality
Engaging in exercise as part of your morning routine provides a natural energy boost. Physical activity stimulates your body and mind, increasing your alertness and vitality. By incorporating exercise into your Miracle Morning Routine, you'll kickstart your metabolism, improve your overall fitness, and experience greater levels of energy throughout the day.
Here's a Must read: TRANSFORM IN 75 DAYS: UNLEASH YOUR POTENTIAL WITH THE 75-DAY CHALLENGE
Improved Focus and Clarity
The Miracle Morning Routine helps clear mental clutter and enhance your focus and clarity. By dedicating time to silence, meditation, and mindfulness, you quiet the noise of the external world and cultivate a sense of inner calm. This improved mental clarity allows you to make better decisions, solve problems more effectively, and stay present in each moment.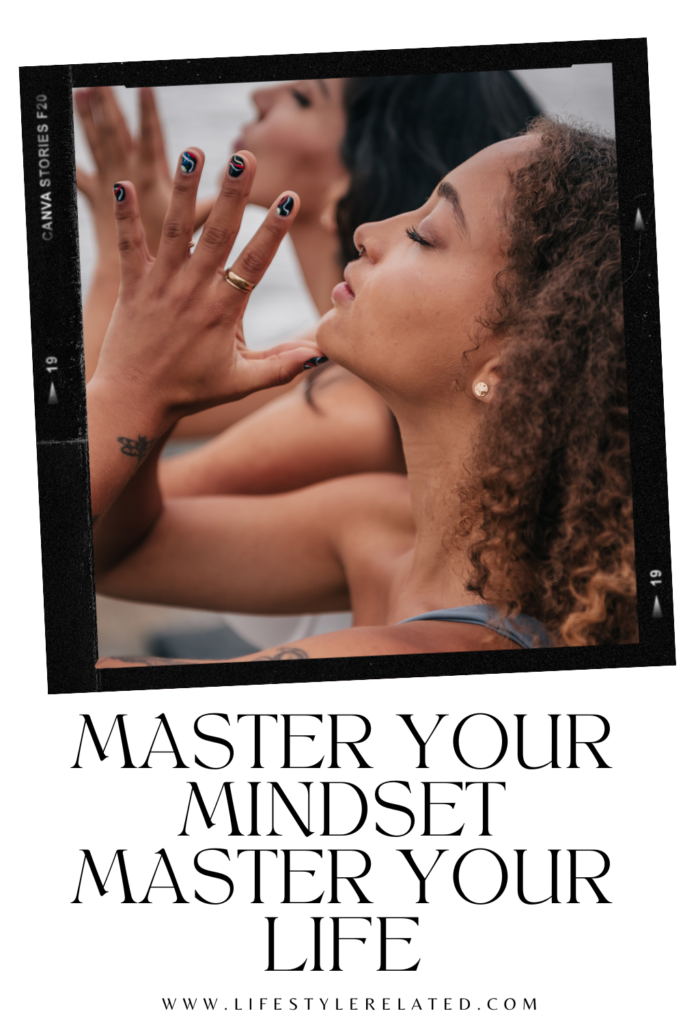 Claim your FREE Mindset tools
FAQs about the Miracle Morning Routine
Q1: How long should each element of the Miracle Morning Routine last?
A1: While it's recommended to spend at least five minutes on each element, the duration can vary based on your preferences and schedule. Some individuals prefer to spend more time on meditation or exercise, while others allocate equal time to all elements. Adjust the timings to suit your needs and make it a sustainable practice.
Q2: Can I modify the order of the elements in the Miracle Morning Routine?
A2: Absolutely! The key is to customize the routine to align with your preferences and lifestyle. While the recommended order is Silence, Affirmations, Visualization, Exercise, Reading, and Scribing, feel free to rearrange them to best suit your needs. Experiment with different sequences until you find the one that resonates with you.
Q3: Can I practice the Miracle Morning Routine on weekends?
A3: Yes, you can practice the Miracle Morning Routine every day, including weekends. Consistency is key to reap the maximum benefits. However, if you prefer a slightly modified routine on weekends, you can adjust the timings or incorporate additional activities that you enjoy. The goal is to start your day mindfully and purposefully, regardless of the day of the week.
Q4: Is it necessary to practice all six elements of the Miracle Morning Routine?
A4: While engaging in all six elements offers a comprehensive morning routine, you have the flexibility to adapt it to your needs. If certain elements don't resonate with you, feel free to modify the routine accordingly. The essential aspect is to incorporate activities that promote personal growth, mindfulness, and well-being.
Q5: Can I start the Miracle Morning Routine if I'm not a morning person?
A5: Absolutely! The Miracle Morning Routine is designed to help transform your mornings, even if you're not naturally inclined to be an early riser. Start by waking up just a few minutes earlier than your usual time and gradually increase the duration as you adjust to the routine. With consistency, you'll find yourself embracing the morning hours and reaping the benefits.
Q6: How long does it take to see results from the Miracle Morning Routine?
A6: The results of the Miracle Morning Routine can vary for each individual. Some people experience immediate benefits, such as increased energy and focus, while others may notice more significant changes over time, such as personal growth and improved well-being. The key is to remain consistent and give the routine time to positively impact your life.